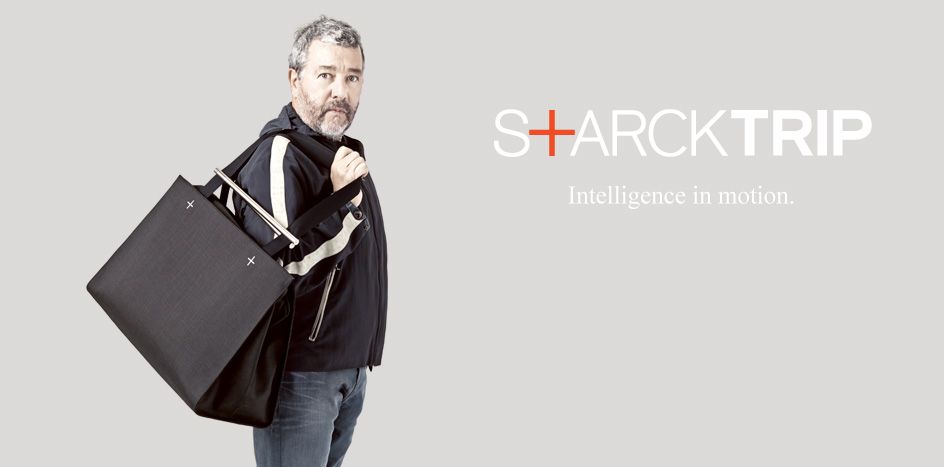 Photos Credit: Delsey Paris
What's better than a beautiful suitcase designed by an iconic French designer? A whole line of striking luggage from two iconic French designers, that's what. Straight from Paris comes Delsey's sophisticated line of suitcases and travel bags created in conjunction with brilliant designer Philippe Starck. Dubbed Starcktrip, the understated line consists of several versatile and distinct pieces that are at once timeless, yet unlike anything seen before.
The chic collection is a marriage of Starck and Delsey's philosophy and design, high-tech solutions, scientific materials, and stringent quality controls. Each of the bags is a subtle masterpiece utilizing strong lines and "invisible" technology, such as fully water-proofed exteriors to keep valuables dry (even in a downpour) and nano-technology materials to protect the suitcase against spots, stains, and bacteria.
Security measures offer the double protection of burglar-proof fabric to protect personal information against data theft in airports, hotels, and other busy places; and inside the bag, a special hiding place makes personal items tricky for thieves to find. Plus, because Delsey invented the wheeled trolley, it's no surprise that they've perfected it with Starcktrip's silent rolling bags, cleverly designed to maximize interior packing space and provide better handling.
The big star of the show is the La Habanack 24-inch spinner trolley ($680) with its clever construction which leaves more room on the inside for personal items. Ditto for the Sao Paulock 25-inch duffle ($620) which plays dual roles as a two-wheeled roller and a portable shoulder bag.
The Delsey Starktrip collection offers several international travel shapes and sizes, including the Milanock carry-on spinner trolley ($550), the Osakack carry-on trolley duffle ($530), the Jakartack carry-on duffle ($410), and the Bogotack backpack ($220).