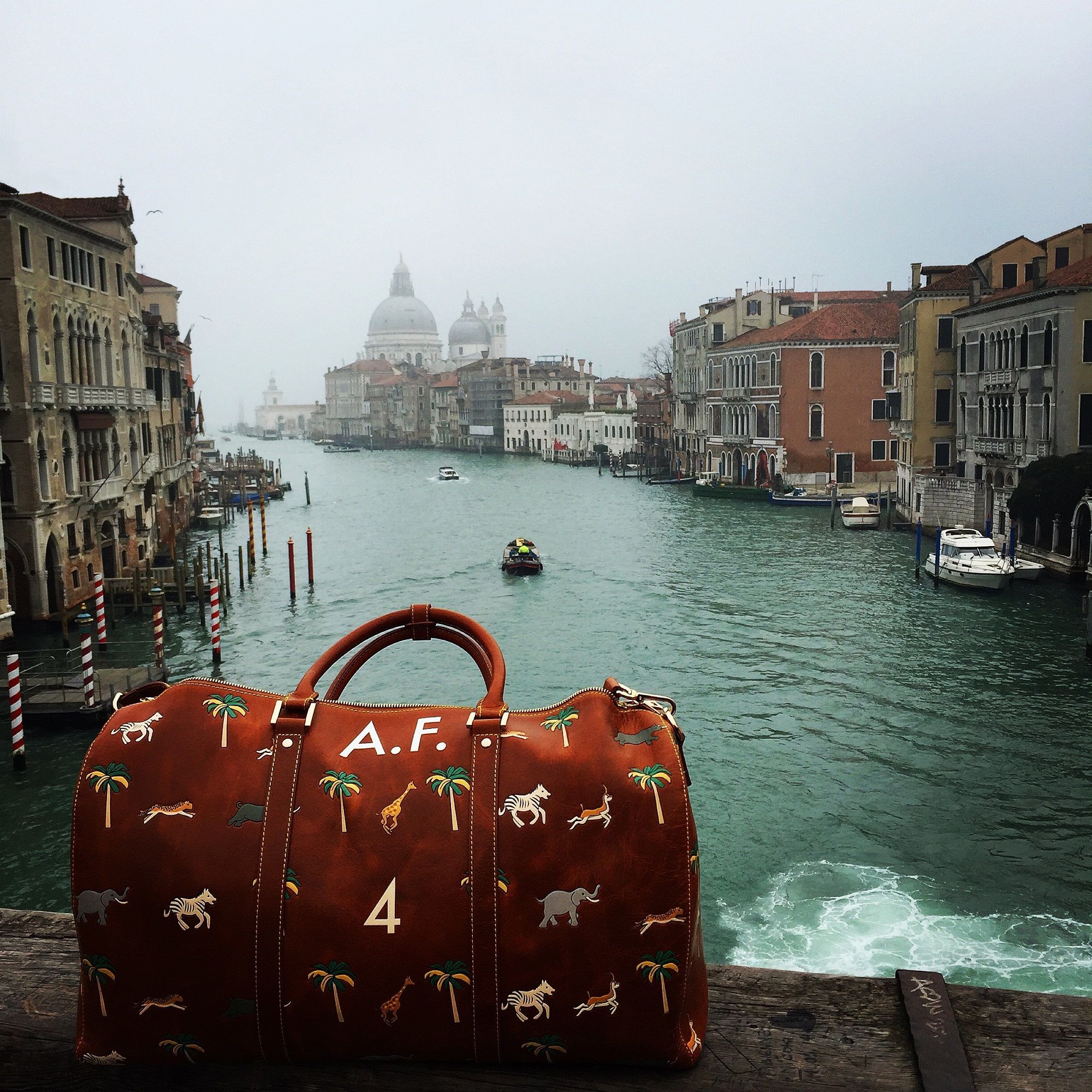 Photo Credit: Very Troubled Child
If you are anything like us, when you saw Wes Anderson's The Darjeeling Limited, one of the first things you thought was, "I need to have that luggage set." Well, now you can. Inspired by the film, Very Troubled Child has three bags designed to look exactly like the safari suitcases and bags lugged around by the film's three protagonists. The handmade items are numbered and made from leather with yellow stitching. Like the film, they feature images embossed with a metal stamp of palm trees, zebras, rhinos, leopard, gazelles, and elephants. As the largest, the weekender bag boasts an interior lined with green cotton and various pockets. You can even have it personalized with your initials—bonus points if your initials are actually JLW, like in the film. Since it's made to order, plan on ordering your Darjeeling duffle at least seven weeks before your adventure throughout India.
To round out you collection, you may want to nab the smaller Darjeeling bags too, which are $99 and $299.
OWN IT | $499–$650