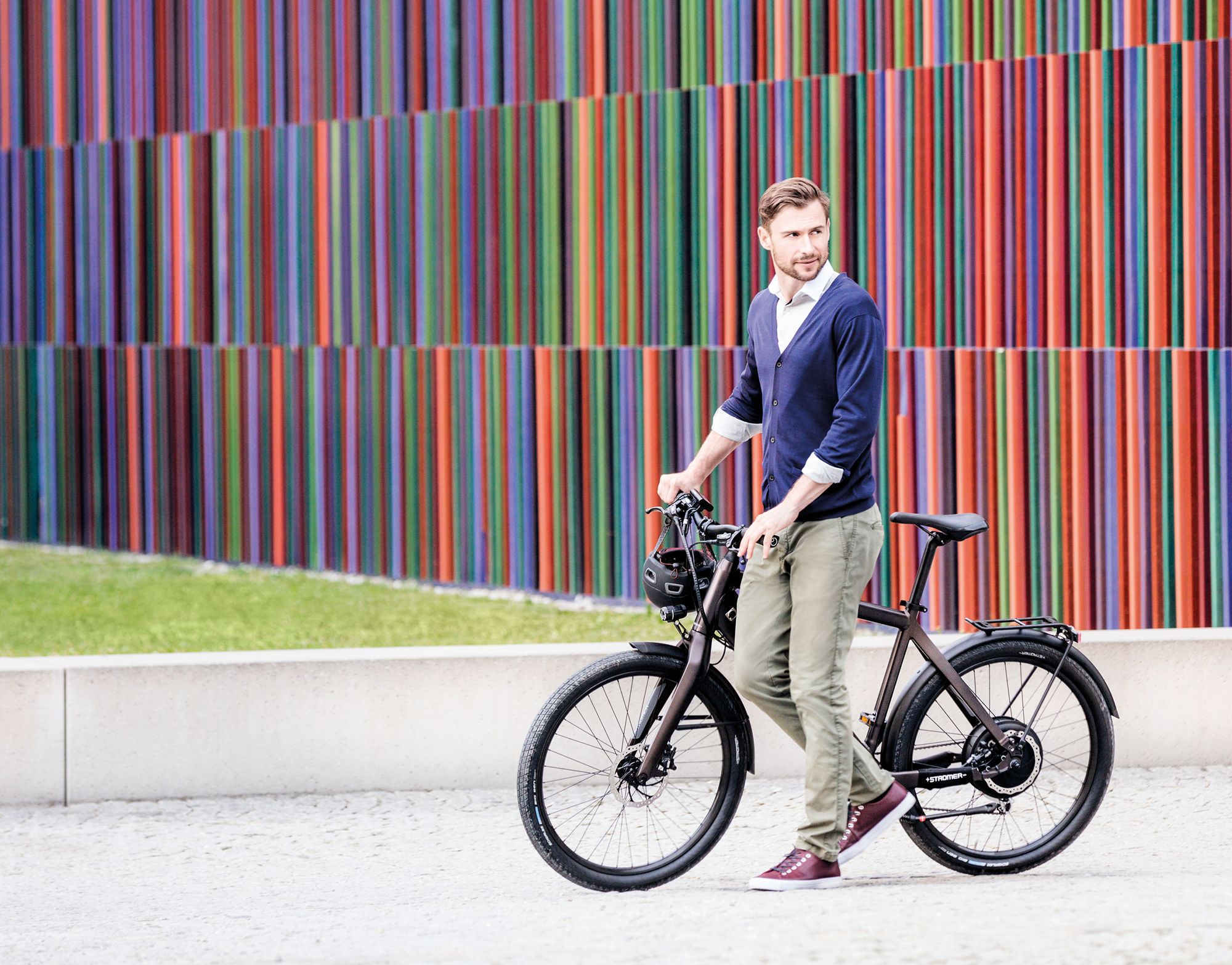 Photos Credit: Stromer
The Stromer ST2 earned the title of E-Bike of the Year at North America's largest bicycle trade show, the 2015 Interbike Awards, which is certainly enough to grab our attention. Stylish and powerful, this model can reach 28 mph, boasts a 90-mile range, comes in Sport and Comfort models, and has plenty of cool techie additions to keep you interested.
According to the company, the ST2 has "the highest level of integration of any e-bike" with its combination of "safety, serviceability, comfort, handling, performance and style." The SYNO Drive motor gives it 500W and 35Nm of torque, which is where its speed comes in, while its Li-lon and 48-volt batteries help with its range. One of the best parts about it is that it can be charged even while in use. Thanks to its regenerative braking system, the ST2 "generates energy which is then fed back into the battery."
With its cloud-based Omni platform, you can connect your smartphone to the bike via the Stromer App. Once you sync with the ST2, you can remotely lock/unlock the e-bike, be alerted of any technically issues and organize maintenance appointments. If someone tries to tamper with it when you're away, the ST2 will flash its light and go into theft mode, making the motor inoperable. In case that isn't enough and the thief manages to steal it, you can track its location via GPS.
"In the Sport version, the ST2 comes with either a 20 or 17-inch frame. The Comfort version, with its 17-inch frame, is easy to climb onto and off thanks to its lower top tube. Both versions are equipped with 20-speed Shimano gears," says Stromer.
Available in high-gloss white or matt black, the $6,990 Stromer ST2 can be "built" online with a four-week availability time.