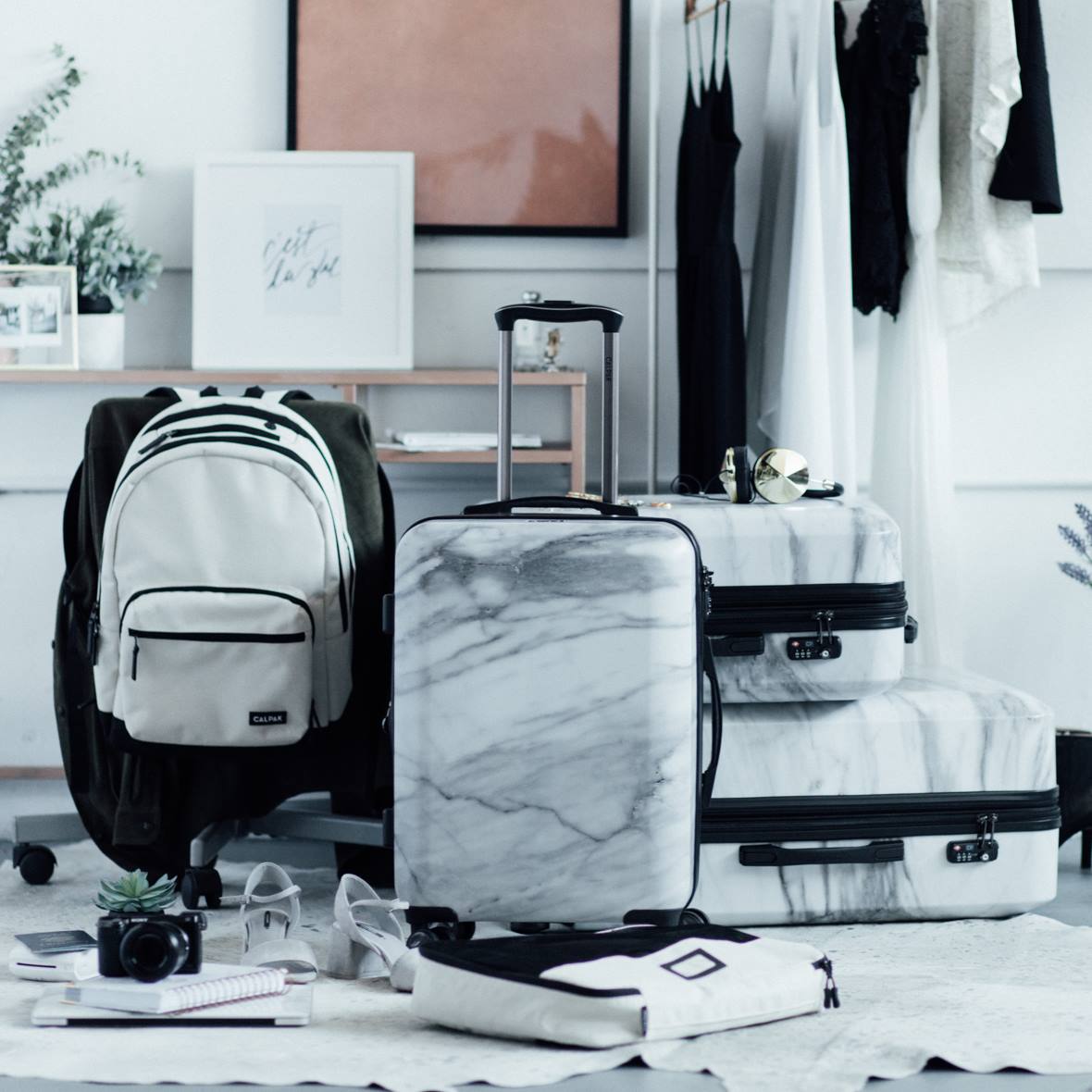 Photos Credit: Astyll
Planning a luxe vacation? Make sure your luggage matches the destination. The Astyll Marble Luggage Set hits new levels of luxe in the baggage department. This chic suitcase will become a part of your own personal style (and maybe your new favorite travel accessory), with it's fashionable patent-pending marble finish. Available in 'milk' white marble and midnight black, this luggage easily stands out at the baggage claim and draws plenty of compliments and envious looks from other travelers.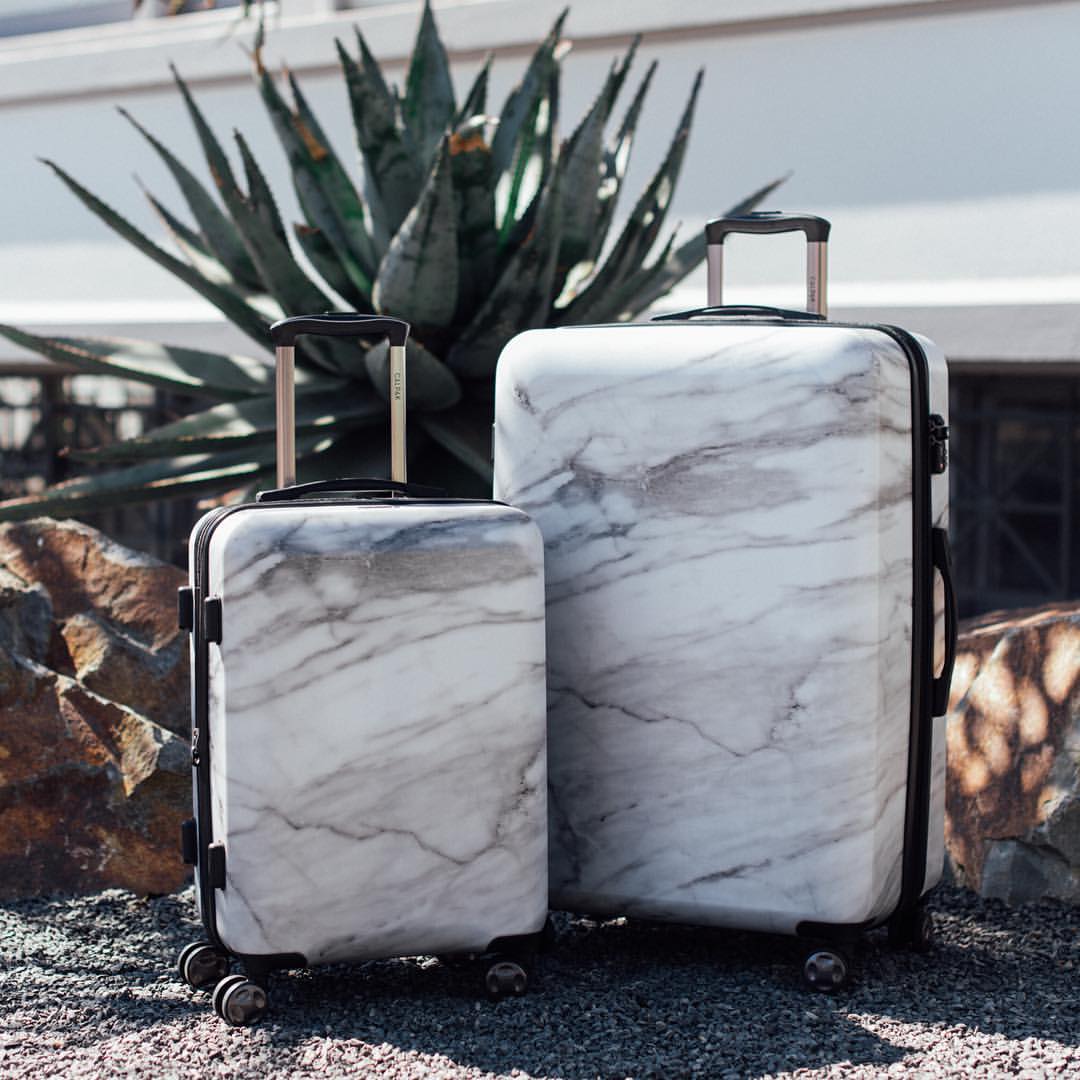 Effortless from every angle for your next adventure, this luggage makes travel a breeze. Purchased separately or in a two-piece or three-piece set, the Astyll comes in three convenient sizes. One is sized perfectly for carry-on, and the two larger sizes hold plenty of belongings to take you anywhere you need to go for as long as you could possibly want. Each piece is fitted with multidirectional spinner wheels for effortless airport navigation. Inside, the zip divider, mesh pocket, and accessory pouch allow for organized and painless packing. Lock it up with the integrated TSA lock to keep your goods safe, and you're good to go travel the world.
The Astyll Marble Suitcase and Luggage Sets run $125 - $365. If you're looking to equip your travel with some chic accessories, this stylish baggage is the ticket.
OWN IT | $125 -$365