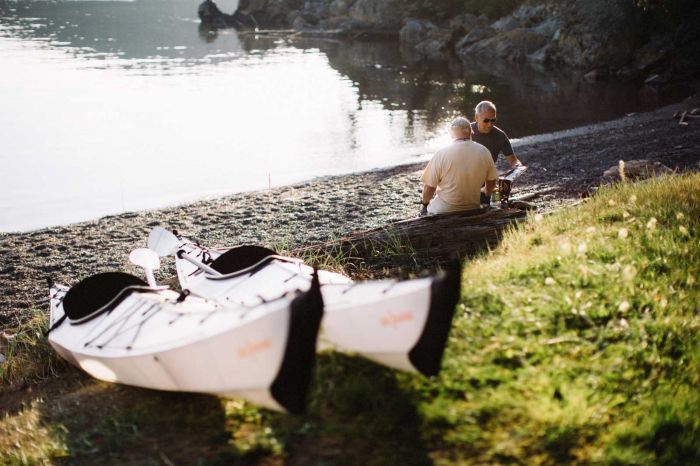 Photo Credit: Oru Kayak
Summer is here and camping season is in full swing. Whether you like to "rough it" with a few extra conveniences or go all-out glamping, there are all sorts of fun gadgets out there that every nature-lover will appreciate having on a trip to the great outdoors. Check out our list of just a few "essentials" you should consider taking on your next adventure.
Oru Kayak makes origami-inspired, foldable kayaks that make getting out on the water more convenient, fun, and accessible for everyone. For most glampers, the weight and size of kayaks make them hard to bring on adventures and present a challenge to transport. With the light-weight and easy-to-store Oru Kayaks you can bring a boat with you without worrying about how you'll get it to the water's edge or sacrificing other gear. The kayak is sold at REI, online at www.orukayak.com, on kickstarter, and at select outdoor retailers across the country for $1,299.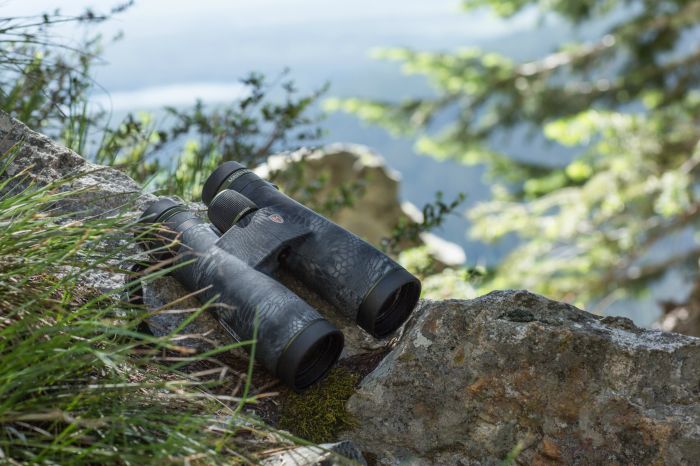 Photo Credit: Craig Okraska
Maven Optics B.2 9x45mm binoculars can be engraved and all components are color customizable. The Maven B.2 is available in 7x, 9x, or 11x magnifications and has superior low-light performance, tack-sharp edge-to-edge clarity and uses a Magnesium constructed frame, is waterproof/fogproof and Nitrogen gas purged. With over 1 billion custom color combinations, Maven produces the most personalized custom optics available. Direct-to-consumer sold and hand assembled to order, these optics stack up with the most elite binoculars in the world. Starting price, $1,050.00.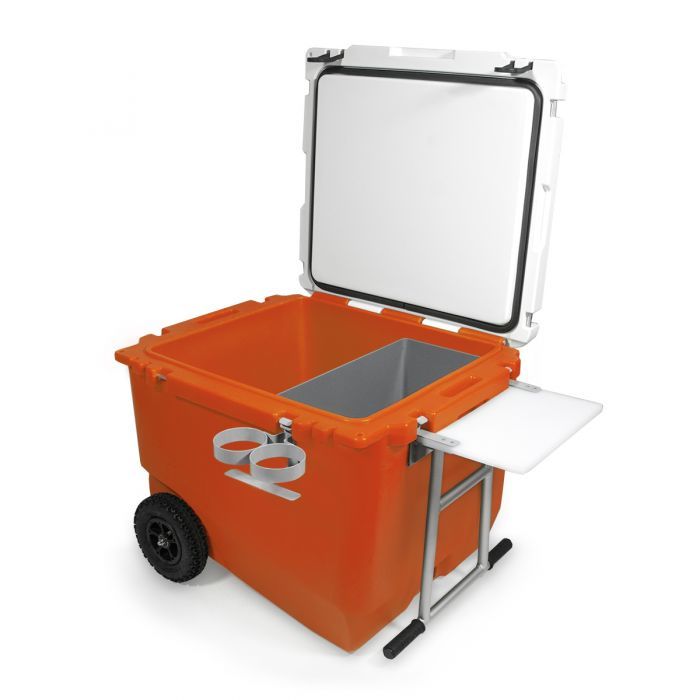 Photo Credit: RovR
Made in Colorado, the RovR RollR 80 cooler features an 80-quart carrying capacity for a ton of storage space and high-performance mountainboard wheels to effortlessly traverse the most rugged terrain. RovR keeps food and beverages cold for up to a week and includes innovative features such as a cutting board and cup holders that turn the cooler into a food and beverage-serving center. A unique and removable dry storage bin extends to the bottom of the cooler, keeping food coldest and separate from melting ice. A removable folding bin affixed to the lid allows the RollR 80 to double as a wagon, making it possible to carry gear such as chairs, tents, towels and dry goods to destinations. RovR is sold at www.rovrproducts.com for $449.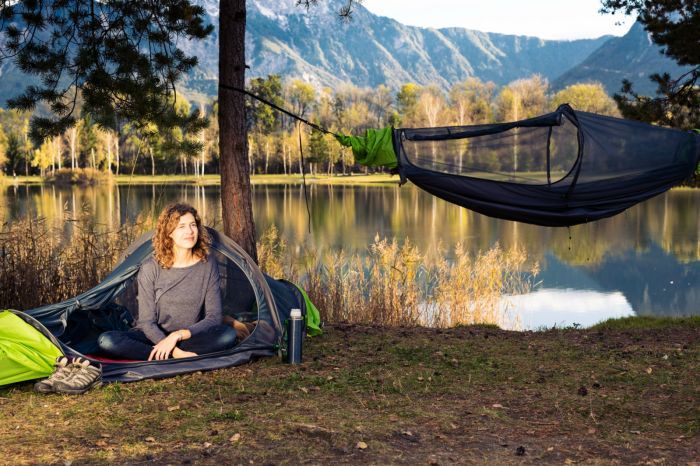 Photo Credit: Flying Tent
The Flying Tent ($399) is poised to make an impression as the world's first all-in-one floating tent, bivy tent, hammock and rain poncho. A three-season shelter, the Flying Tent can be set up between two trees as a floating tent and hammock, or as a bivy tent on the ground. It features a removable mosquito net, a cleverly engineered ventilation system and a rip-stop rain-fly and even doubles as an adjustable rain poncho. The lightweight and compact Flying Tent is conveniently stored in its own backpack and sets up in a few seconds. The product is currently only online.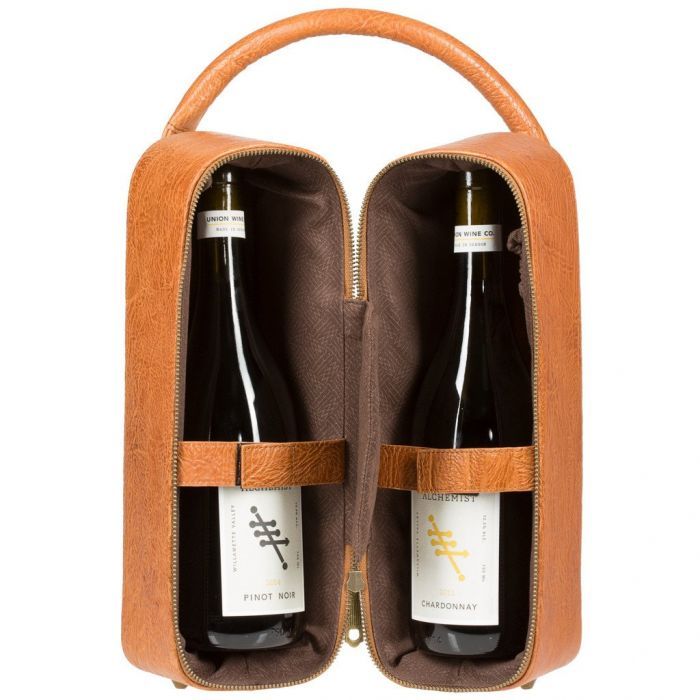 Photo Credit: Will Leather Goods
The Double Leather Wine Zip Case ($250), is perfect for toting your ideal bottle (or bottles) of vino to camp. This steadfast leather case which comes in three colors, black, brown or tan, is every wine and travel lover's companion. Each case is hand-burnished to add time-worn character to the Italian vegetable tanned leather. For glampers that enjoy a good glass of wine out in the wilderness while watching the sunset, the sturdy and fashionable case is a must get.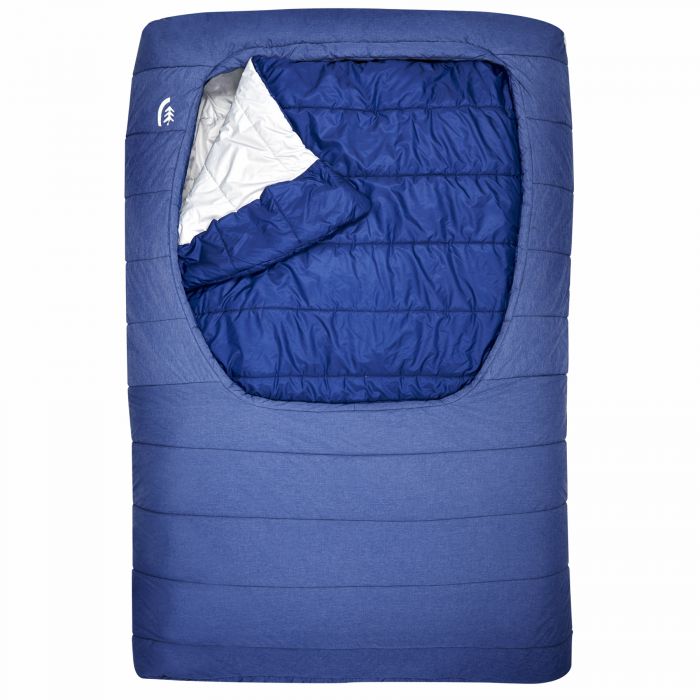 Photo Credit: Sierra Designs
Having the ultimate sleeping bag takes any trip from camping to glamping. The Frontcountry Bed Queen ($230) from Sierra Designs is just what you need. This attractive zipperless bag features an oversized, integrated comforter that lets you (and your bedmate) sleep comfortably in any position, and a sleeve on the bottom that accommodates a queen-sized air mattress. The oval opening on top intuitively adjusts as you move to prevent drafts, and the short staple synthetic insulation will keep you as cozy as can be. Available in multiple sizes, from Youth to Queen, to accommodate everyone in your crew. Available on Sierra Designs website, Amazon, online retailers or find dealer locators to find exact stores: https://sierradesigns.com/dealer-locator/.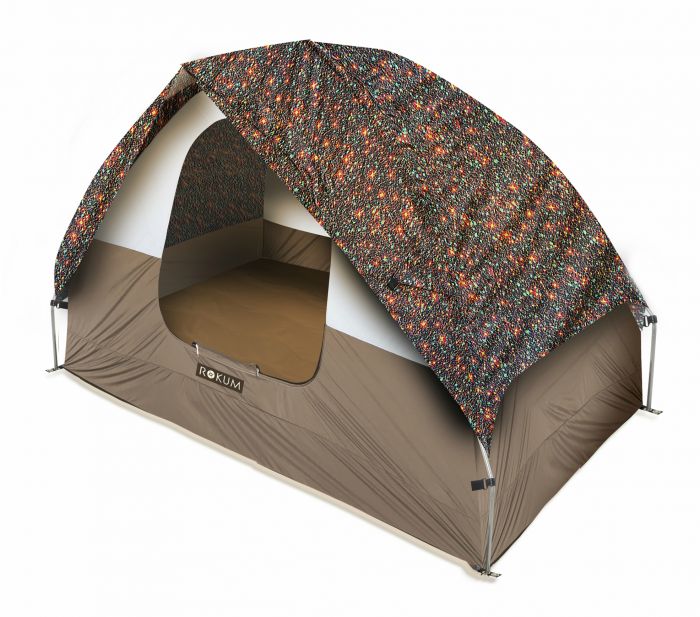 Photo Credit: Rokum
Rokum's spacious Newen Two Person Tent accommodates a custom built, wall-to-wall, 18 cm thick air mattress for the best slumber ever in the outdoors. Rokum tents are made with breathable weather resistant fabrics, top quality and high strength poles for easy set up with seven exclusive print designs. This comfy camping retreat rolls up into its own carrying pack for easy transport. The two-person tent is exclusively online for $179 at rokumoutdoor.com and will be opening up to retailers this fall.
Photo Credit: mhmgear.com
The Salute 34 is MHM Gear's most popular backpack because it does it all. It features the famous s-shaped "Snake-Loader" zipper that allows easy access to belongings at any location in the pack, so you don't have to be frustrated when digging through your things like you do with a traditional top-loader. The Salute also comes with lots of internal organization and external storage pockets suitable for all the random items that over-packers tend to bring along. Coming in two colors, Hydro Blue &Midnight Black, this backpack offers features like its M-Flex™ Suspension, Varicant™ Dual-Pivoting Hipbelt, Deployable Straps, Deployable Rain Cover and Coated Mesh Organizer Pockets. The Salute 34 ($169) can be purchased online and at select retail stores.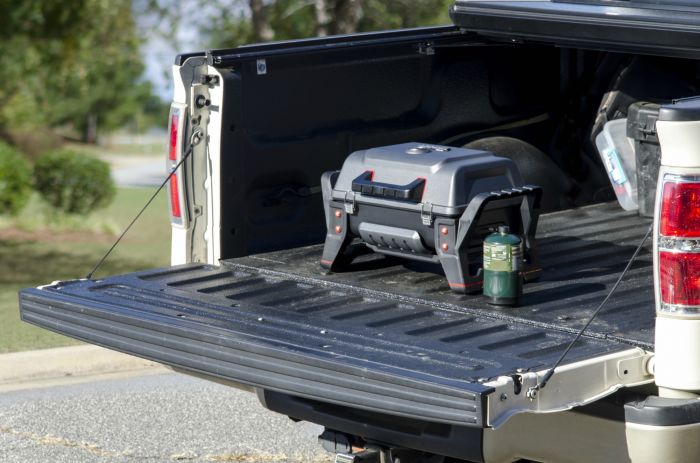 Photo Credit: Char-Broil
Perfect for "glamping," Char-Broil's Portable Grill2Go® X200 ($149.99) is great for on-the-go grilling. Its compact size and weight makes it ideal for traveling and carrying with you to any destination, and it comes already-assembled for a no-fuss experience. And for easy, convenient cooking, the Grill2Go® X200 has a Piezo Electric Igniter so users can create a spark at the burner and light the grill at the push of a button—no need to remember to pack matches or batteries. The grill is available online as well as at Lowe's and on Amazon.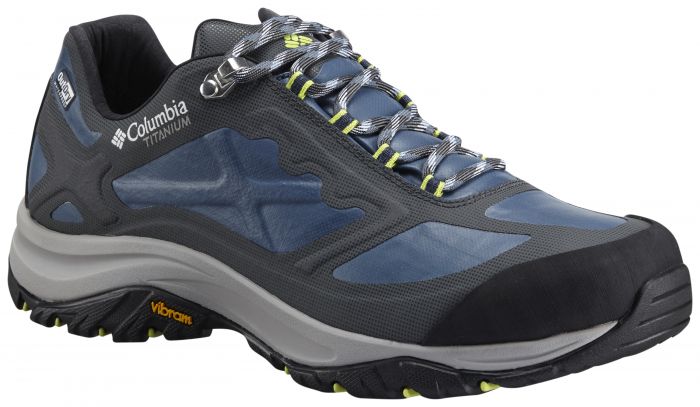 Photo Credit: Columbia
Outfitted with Columbia's industry-leading OutDry™ waterproof-breathable construction and a premium Vibram outsole for exceptional support, the Terrebonne™ Outdry™ Extreme Shoe is a light and fast multi-sport shoe. Unlock the outdoors in any season and keep comfortable and light on your feet even over the long miles thanks to a featherweight, responsive Techlite™ midsole. The Terrebone OutDry Extreme Shoe ($140) can be purchased on Columbia.com and other retail websites.
Photo Credit: UCO Gear
Elevate your camp lighting game with the Sitka+ Li-Ion Lantern ($99.99). UCO's biggest, most powerful lantern yet has a Super Bright LED light source that offers up to 500 lumens. Raise the extension arm from 12.5" to 26" to increase the lighting area by four times, reducing glare and shadows, or keep it collapsed for softer, diffused light. The Sitka+ also features "Northern Lights" mode, with red, blue and green LED options. In addition to high quality light, the Sitka+ helps you stay powered up in the great outdoors with 2 USB power outputs and a rechargeable Li-ion battery. Available on Uco's website, Amazon, online retailers and REI stores nationwide.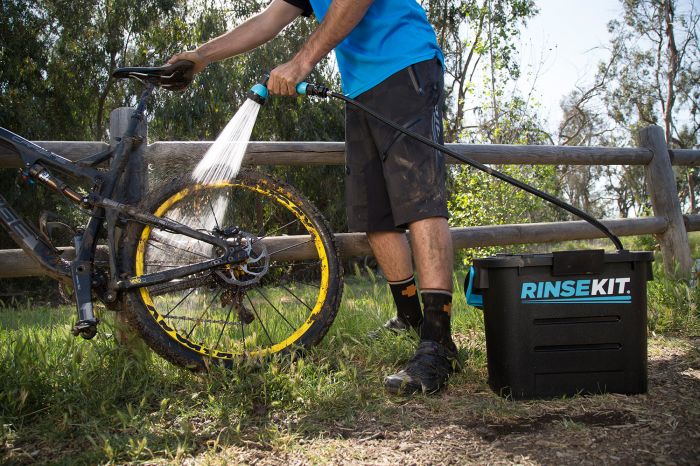 Photo Credit: RinseKit
The RinseKit ($89.99) is a great portable shower for campers to wash off their camp dishes or take a shower in the backcountry. The simple, space efficient 'hose-to-go' easily attaches to a standard spigot, stores pressurized water inside a small cooler-sized reservoir, and sprays high-pressure water whenever and wherever needed without the use of batteries or a motor. Perfect for a campsite, boat dock, beach or in the car for extended road trips, RinseKit helps you quickly clean yourself, your gear or even a dirty dog. RinseKit is sold at Bass Pro Shops, surf shops and various hardware and outdoor stores throughout the country.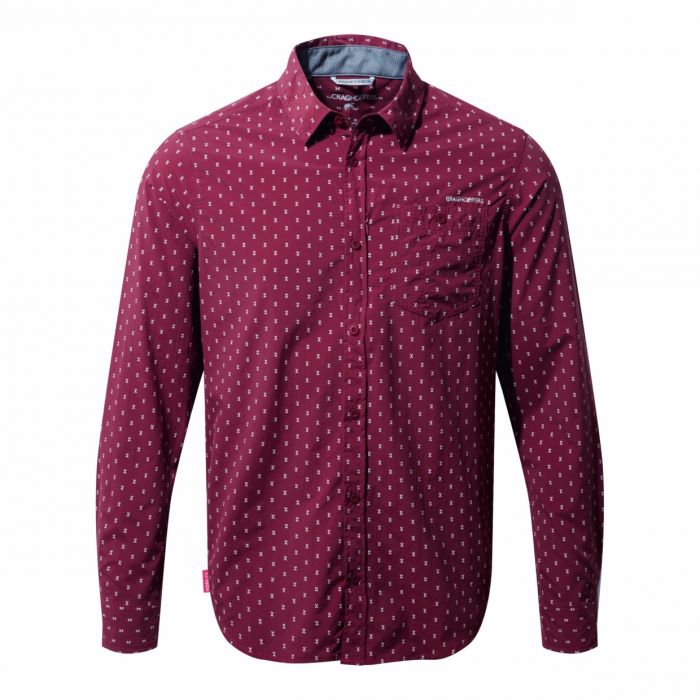 Photo Credit: Craghoppers
With insect shield and solar shield protective qualities, the Craghoppers Todd Long Sleeve shirt is a must-have for glamping. Not only will this shirt deliver protection from the elements on the trail, but it can also be worn out in town or to dinner. It is lightweight, quick drying, features a hidden zippered pocket for keeping essentials safe. Retailing for $85 and available in either Night Blue or Carmine Red, the Todd Long Sleeve shirt is sold online and at retailers all across the U.S., including REI.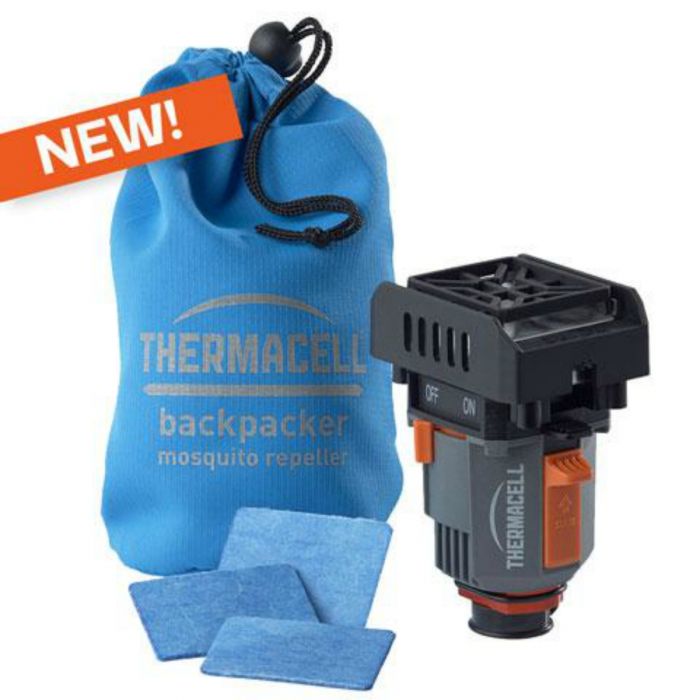 Photo Credit: Thermacell
The Thermacell Backpacker Mosquito Repeller ($39.99) weighs in at just 4 ounces with a minimalist design, and is the perfect accessory to keep your camp site mosquito and bug free. It works by using fuel from any proprietary isobutane camp canister to heat a mat that is treated with Allethrin, the synthetic compound found in the Chrysanthemum flower. Allethrin is vaporized into the air giving users a 15-foot x 15-foot odor-free zone of protection from mosquitoes and other pesky biting bugs without the use of stinky DEET. All Thermacell products have been approved by the EPA for safety and effectiveness.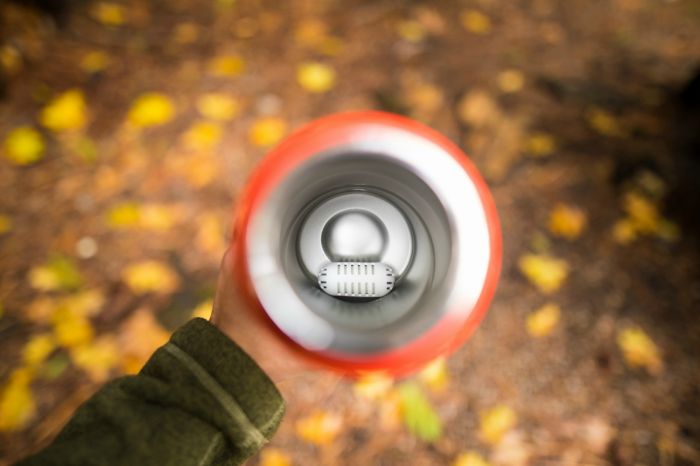 Photo Credit: GoPure
Convenient, reusable, and designed for dropping in any water bottle, pitcher or hydration pack, the GoPure Pod introduces the first-ever, truly portable tap water purification process in an easy-to-use product. The GoPure Pod constantly cleans and enhances potable water for up to six months, providing peace of mind and taste satisfaction everywhere you go! Additionally, one Pod replaces up to 2,000 single-use plastic water bottles and is fully reusable and recyclable. Just drop it in and get going! Available online at gopurepod.com, select Bed, Bath & Beyond locations, Camping World, Bentley's, Wegmans and Akin-Chamberlin Natural Food stores for $24.95.