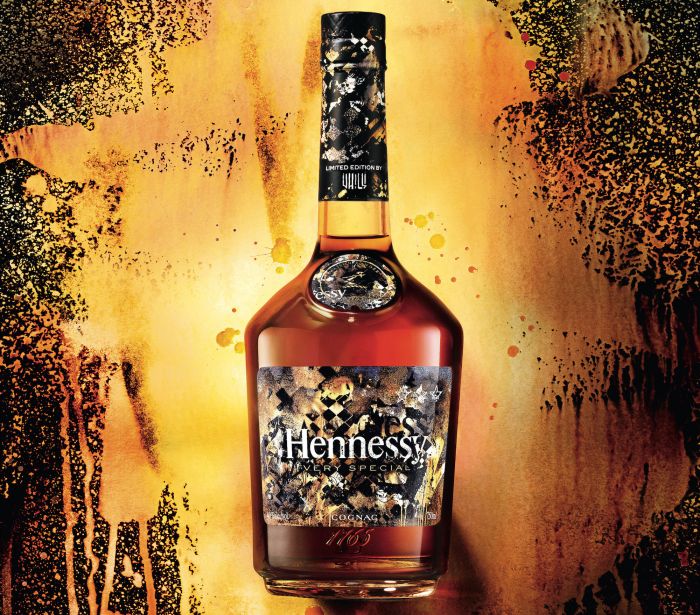 Hennessy
Famed French cognac house Hennessy, maker of the world's finest luxury spirit, has unveiled a cool new collaboration with renowned Portuguese street artist Vhils on a limited edition bottling of its VS expression. The artful partnership marks a new chapter for the iconic brand which has stood for excellence, integrity, quality and the finer things in life for over 250 years. Since 1987, Hennessy has been a cornerstone of the LVMH luxury goods empire, and over its two-and-a-half centuries has been a favorite of everyone from emperors and kings to rap moguls and Wall Street tycoons.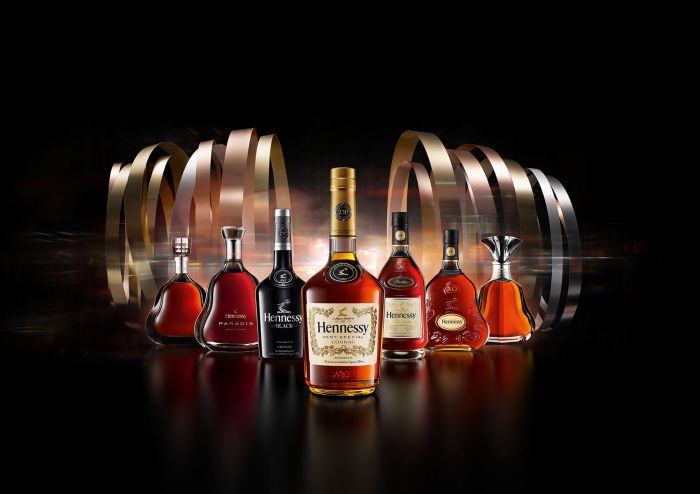 Since its creation in 1765 Hennessy's mission has been "unique savoir-faire, a constant quest for innovation, and an unwavering commitment to creation, excellence, legacy and sustainable development." The world's best-selling cognac, the brand moves about 50 million bottles a year (more than 40 percent of the world's supply of cognac), making it the largest producer on the planet and a true international icon. Joining forces with Vhils, a contemporary and co-conspirator of Banksy who is known for the massive, elaborate portraits he carves in bas-relief directly into plaster and brick in public spaces, is an inspired move. Hennessy VS is the modern-day equivalent of the original Hennessy 3-Star and is ideal for mixing or sipping.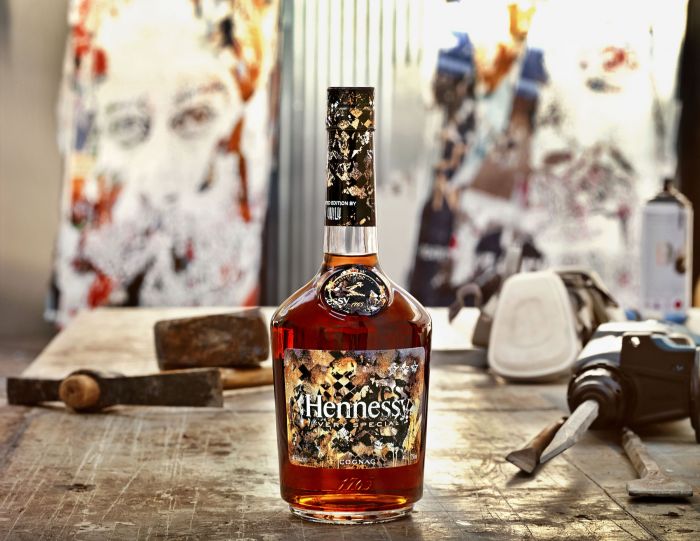 Hennessy
Rooted in the artist's motto of "Making the Invisible Visible," the custom-designed VS (Very Special) bottle, available across the U.S starting in July, "opens an exciting new page in Hennessy's longstanding tradition of artistic partnerships" which goes back to the 19th century but in recent years has included collaborations with the likes of Futura, Shepard Fairey, Ryan McGinness, Marc Newson, A$AP Ferg, and others. To create the layered composite artwork for the bottle's label and gift box, Vhils traveled to the Hennessy chateau and maison in Cognac and selected hallmarks from the Hennessy archives, reproducing the whole in the cognac's gold and amber hues.
Bound to be a coveted item for collectors, the bottle and gift box design began with Vhils' pioneering screen print technique, incorporating ink, bleach, and acid on paper resulting in a richly textured work layered with fragments of historic Hennessy billboards and symbols such as grapevines, the Hennessy family coat-of-arms, and the three stars which originally distinguished Hennessy V.S in the cognac grading system Maurice Hennessy created in 1865. There's also the outline of a face looking toward the future symbolizing Vhils' fellow artists and the brand's spirit of innovation.
According to Hennessy, Vhils' approach to his art is "a fitting metaphor for the art of Cognac-making: both rely on the unpredictable, immutable force of time and the elements". To celebrate the collaboration the artist will embark on a worldwide tour with Hennessy to reveal the new V.S Limited Edition bottle and create "immersive new art experiences" in cities such as New York and Chicago as well as overseas. In every region they visit Vhils and Hennessy will highlight "musicians, artists, and socially engaged individuals working to promote creative expression in their communities."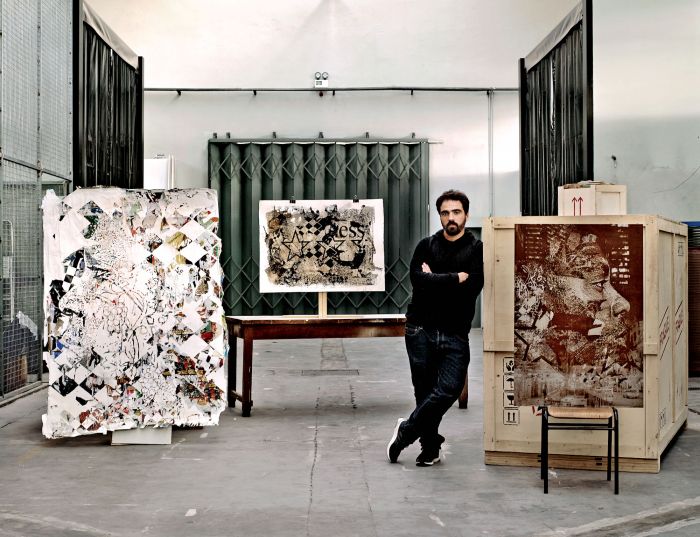 Hennessy
Here's an excerpt of an interview with Vhils about the cool new collaboration:
Why did you decide to collaborate with Hennessy?
Knowing the history of Hennessy's collaborations with artists over the years, such as my friend Shepard Fairey, it was an honor to be invited, and to be part of a project created by a brand to elevate this kind of art. They are doing collaborations with artists the way they should be done – through an open dialogue with the artist, and by actively supporting the concepts and ideals of the artist. I know from a lot of artists they've worked with, that Hennessy has often made a lot of concessions in an effort to respect the artist's work. I think that's very honorable, and it's one of the reasons I decided to collaborate with Hennessy.
Were you a connoisseur of cognac before joining forces with Hennessy?
I liked it, I drink it quite often, but I didn't know the whole process behind it, the whole heritage and the history, which once I came to know was very interesting for me. My favorite way to drink it is with ginger. Hennessy's natural spice flavors match perfectly with the ginger taste. It is a great drink for any time of the day or evening.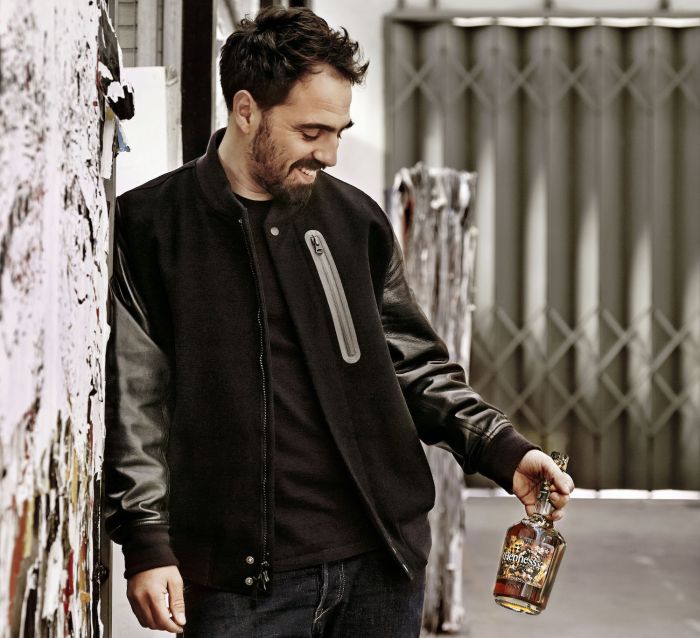 Hennessy
Do you see a parallel between Hennessy's unique savoir-faire and your artistic process?
There is a relationship with my work, which I understood after my visit to Cognac. There are a lot of things in Hennessy's cognac making process that are similar to my process. Like the idea of waiting for time to do its work. For me, it's about the time it takes for the layers of the city to accumulate on the walls, it's about working with things that take time to shape, about processes you simply cannot speed up. The process of making cognac is very much the same, because it takes so long to age eaux-de-vie, with so many people involved over the years in every step of the way. In a creative sense, there are a lot of connections between Hennessy and my process as an artist.
What was your impression when you first visited the town of Cognac?
It was very unique, very beautiful, a place with a lot of character. But it was especially a chance for me to understand the whole history of Hennessy. I went to the archives to help in creating my artworks, and it was very interesting to do this research, as it was to see the barrels being made, the process, the cellars, and these barrels of eaux-de-vie going back so many years. It was very enriching.
What did you discover in the archives that interested you?
This whole cutting edge posture in communications that was so much a part of the evolution of the brand. Also, the origin of the cognac bottle, as Hennessy was one of the first brands to sell cognac in a bottle rather than a barrel. All these steps that were at the forefront of their craft, the risks they took in their decisions, the expansion to new markets like America and around the world. I was really interested in this history of risk-taking, which I can relate to the risks that I take, not only in my own work, but in the projects that I take on.
Does this idea of blending innovation with tradition appeal to you?
Yes, the idea that everything can change around you, but the essence of cognac, the process of making it, never changes. I'm fascinated by this, how innovation can be done in a way that respects what came before. This is interesting, because amidst all the changes in the world today, we have lost a lot of things. I love the idea of keeping in touch with something original.
What was it like to have the Hennessy V.S. bottle as your canvas?
It was a challenge, but an interesting one, because I wanted to create something that was relevant with the cognac itself, the glass and its shape. Which I why I ending up doing about five different artworks – after first doing multiple tests and sketches – on four different medias, and tests on each media to see how it would work on the bottle. I think we found the two best medias, which were billboards and acid paintings.
Why did you incorporate these different graphic elements?
A lot of the work I do is essentially black and white, I don't see work in terms of colors. I see in terms of layers, and my 'palette of colors' is actually made up of icons, images, and details. And so I got very inspired with Hennessy when I discovered this rich universe of graphic elements. For example, the stars evoke the history of the creation of the grading system by Hennessy, which began with stars. Also there's the 'bras armée' arm and axe symbol, taken from the Hennessy family coat of arms. I just picked up on all these graphic elements that had a connection to the history of the brand, to create a kind of composition of all these elements from the past, linked with this face looking forward.
What do you hope this artwork will inspire in people?
Everyone will see what they want to see. But this idea of there being a relationship between the process of creating a work of art, and the process of creating a cognac, is very real. But also this attitude of every day, pushing the boundaries of what you can do, and how you do it, I'd like that to come through for people as well.
Is that what you appreciate about Hennessy, this 'never stop never settle' attitude?
Absolutely, I mean, my experience of pushing myself and my work is a thing of 10 years, whereas for Hennessy it's a matter of more than 250 years! So I think their process is much more refined than my art! But for sure, in every sense, all this risk-taking involved throughout its entire evolution, since its very beginnings, it's real, and I really respect it. So to be close to that, and to collaborate with a brand with such history, that works so hard to improve and innovate, it's amazing.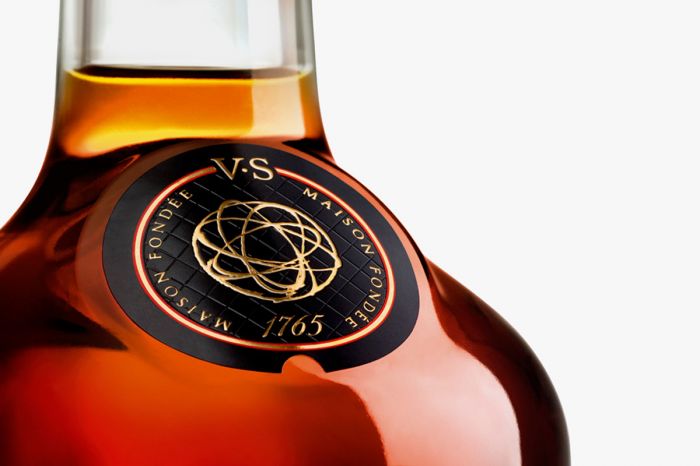 Hennessy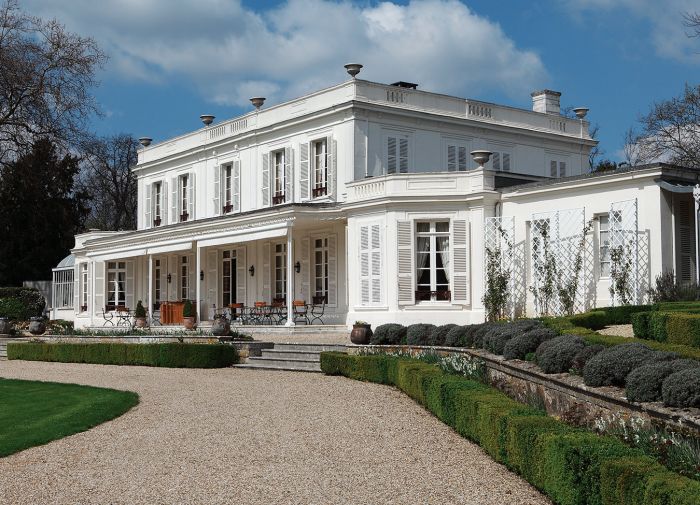 Hennessy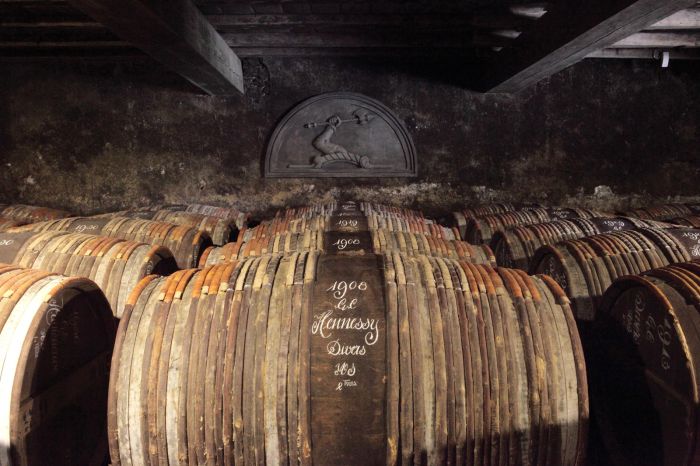 Hennessy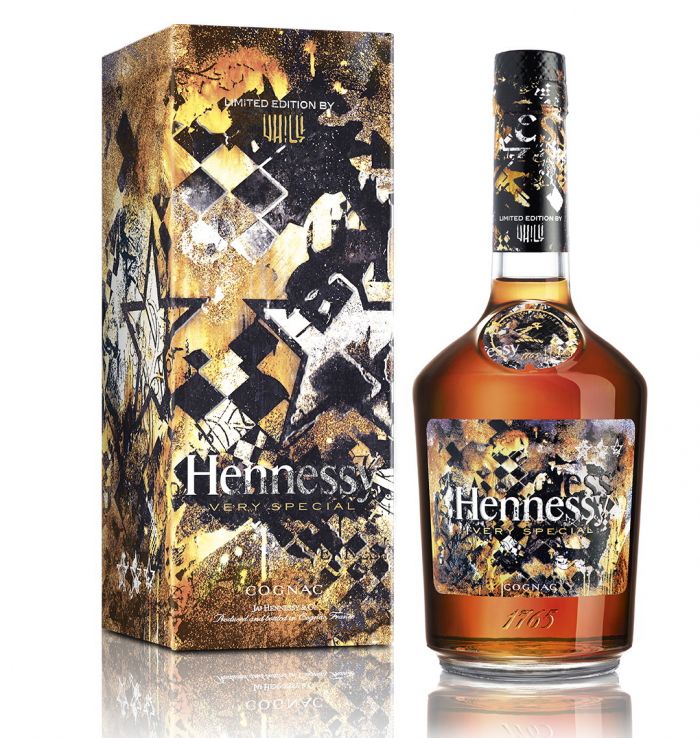 Hennessy