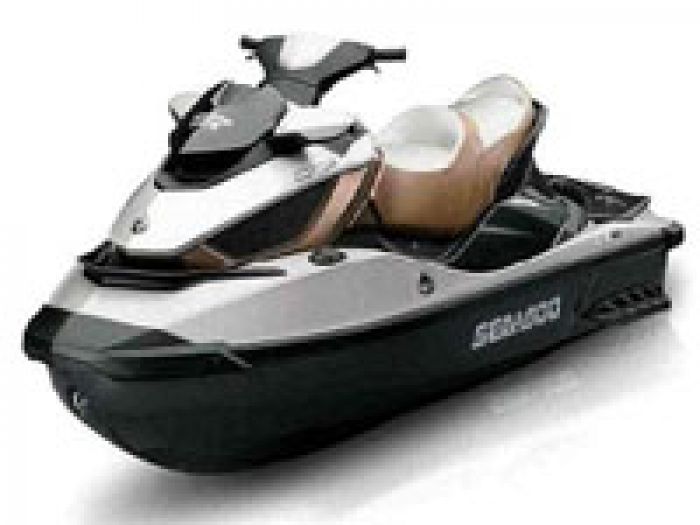 Luxury Gifts:
The holiday season is nearing being in full swing, with the holidays lurking just around the corner. If you haven't found the perfect gift yet, here are some of best luxury options this season has to offer.
Seadoo GTX Limited 255
The Seadoo GTX Limited 255 combines an impressive 255hp engine into its sleek and luxurious body. An awesome gift for any water lover or thrill seeker. This Seadoo features the worlds most advanced watercraft system, iControl, giving it ultra smooth handling, while the touring seat gives the riders a complete scene of comfort and safety.
www.sea-doo.com
Brunton Solo
Brunton Solo is the prefect gift for any great outdoorsmen. The super lightweight (only 4lbs) battery brings hours of power wherever you may go. To recharge it, simply plug it into a household outlet, vehicle dc outlet, or even use Brunton solar panels. Run TVs, laptops, or any other electronic device whenever you want and wherever you may be to enjoy amazing power anywhere. www.brunton.com


Trenton Bridge Lobster
For the seafood lover in all of us what could be better than receiving the luxurious gift of a fresh Maine lobster delivered right to your doorstep? At Trenton Bridge lobster they have been serving up these delicious delicacies for over 50 years. Make this holiday season extra special for the gourmet that means the most to you. trentonbridgelobster.com


Sony Vaio TT
This is the world's smallest Blu-ray disc notebook. A great gift idea for any movie or tech lover. Portable and compact, now a complete notebook and Blu-ray disc player can be taken anywhere. Features an Energy-efficient Intel® Centrino® 2 processor and 11.1" LED display. And with a multitude of colors to choose from the Sony Vaio TT will look great anywhere it goes too. www.sonystyle.com


Hulger Pappa Phone
If you are looking for the latest in high-tech communication but love the classic look of yesterday's gadgets, then the new Hulger Pappa Phone is the right choice, combining the technology of today with an elegant classic look. Made from a single solid American walnut block and hand polished brass, this phone makes the perfect luxury gift for any tech fan. www.hulgershop.com


Petanque Set
This is a very unique gift set ideal for any one looking for a little something different. Petanque is a Provence game similar to horseshoes. Included in this stunning set are eight chrome balls with a matching teal box for easy storage. This beautiful set also makes a wonderful design ornament when not in play. www.dwr.com


Phaidon A Day at elBulli
A glimpse of the day-to-day experience of the world's greatest chef and restaurant, and an all encompassing look the foods and dishes are presented in A Day at elBulli. This truly is a must have for any aspiring chef or gourmet. Ferran Adria provides an up-close and personal view of his food philosophies and techniques. www.phaidon.com

For LxM Carly Zinderman