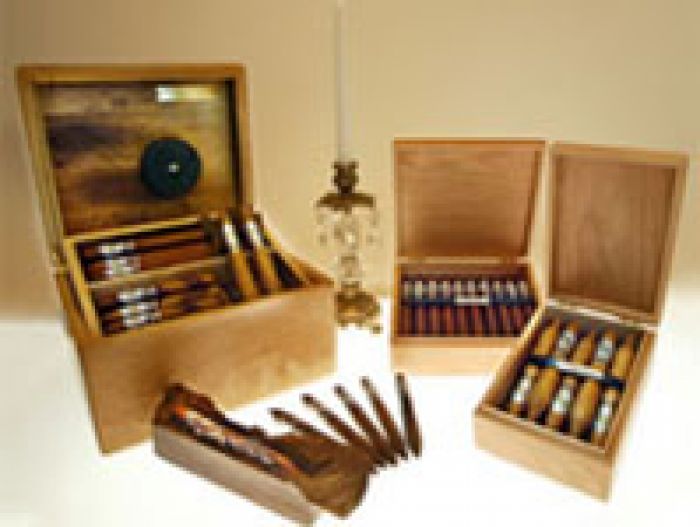 Luxury Cigars:
Payne-Mason Cigarshas rapidly risen to become one of the world's premier cigar manufacturers. While cigar aficionados acknowledge the excellence of the award-winning hand-rolled cigars, it may take some effort to procure one of these cylindrically rolled objects of perfection. The company, which also produces cru chocolate and premium coffee, sells its superior-quality goods to the highest level of luxury marketplace through a very exclusive members-only club, five-star destinations, and affiliate programs with carefully selected high-end luxury-brand partners. The PGA Tour, the NFL, and Destination Partners, a prestigious hospitality-management firm, have partnerships with Payne-Mason.
Savvy connoisseurs seeking the finest quality cigars, coffee, and chocolate are joining Payne-Mason's Black Lion Club, as matriculation definitely has its privileges. There is a specific Black Lion Club for lovers of cigars, cru chocolate, and premium coffee, respectively.
All three delicacies are represented robustly, as members receive monthly gift packages as well as preferred pricing on all of P-M's world-class products. For example, members of the Black Lion Cigar Club receive six cigars from P-M's four product lines monthly. The initial membership package includes a three-cigar gift set, three cigars encased in glass, a 24-piece box of cru chocolates, a pound of coffee, and a P-M coffee cup.
After a meeting with Payne-Mason founder, Bob Payne, JustLuxe's president and in-house cigar aficionado, Gilbert Gautereaux, proclaimed, "I've enjoyed some of the best cigars in some of the world's most exotic locations. The Payne-Mason Torpedo Barber ranks in the top three. Bob's enthusiasm about his products is surpassed only by the products' quality. I'd challenge anyone to do their own comparison and see for themselves."
Joining any section of the Black Lion Club introduces members to all three of Payne-Mason's richly made products. For more information, visit www.paynemason.com.
For LxM James Rothaar