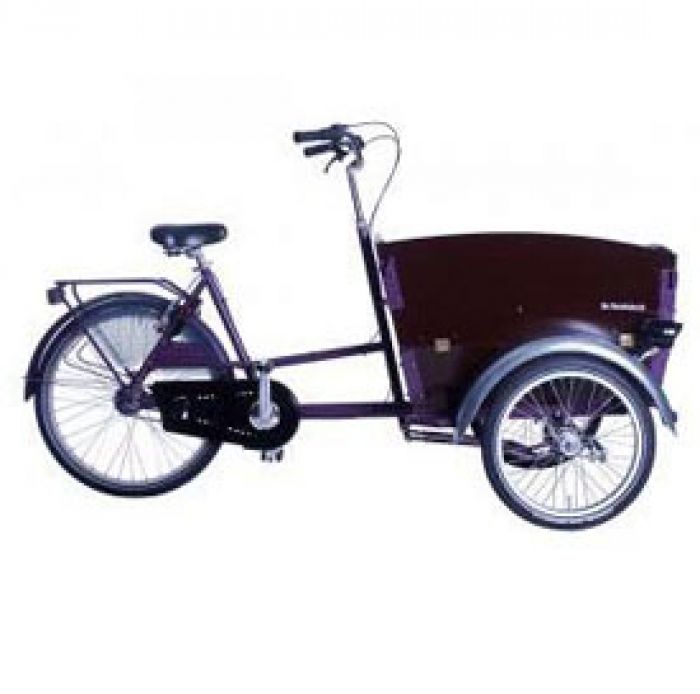 Leisure:
Bicycle is a popular alternative transportation the world over and Rolling Orange is bringing the most fashionable Dutch bicycles stateside.
Located in
Brooklyn
,
Rolling Orange
stocks 17 different bikes from three manufacturers, as well as bike accessories to make your ride a little less serviceable and a little more stylish. Each brand has its own purpose, whether it is the cargo space design of De Fietsfabriek, the sleekness of Dutch ID or the creative designs of the Batavus.
The De Fietsfabriek 995 is a little girl's dream, with its hot pink storage compartment covered in doodles. Plus, it's, "Streamlined for comfort, the 995 has a low center of gravity and an upright riding posture. You'll have continuous visibility of whoever decides to ride in the front cargo space. It's a safe and elegant bike for your family's excursions."

If you're leggy and have trouble finding space on bicycles, the De Fietsfabriek Big Wim may be right for you, "Designed for tall folks in search of that precious commodity: legroom. The Big Wim is spacious, practical, and the ultimate in Dutch style. Its racks hold 85 pounds of cargo in the front and at least 170 pounds in the back."