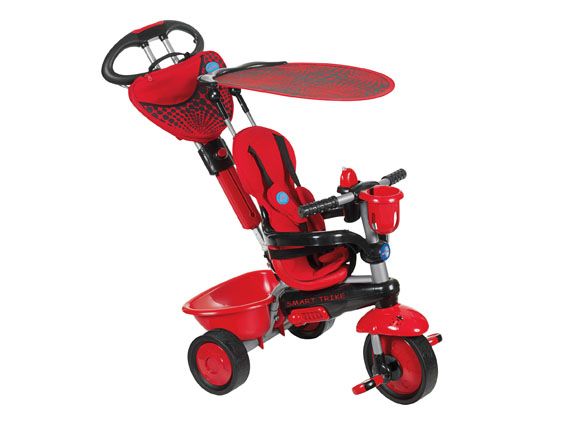 Holiday Gifts:
If you are looking to get a jump on the
holiday season
and win the hearts of all children on your list, be the first shopper out there with the Toys "R" Us 2010 Holiday Hot Toy List. According to the toy store with a global presence backed by more than 60 years of experience at these sort of things, this is 2010's "it" list for toys for children from infancy up to 11 years old.
"The Toys "R" Us merchant team has shopped the world to create this list of the 36 top toys guaranteed to delight kids of every age this Christmas season," said Karen Dodge, senior VP and chief merchandising officer at
Toys "R" Us
, U.S. "Each of the items on the 2010 Toys "R" Us Holiday Hot Toy List represents a combination of quality and value, offering children toys they can enjoy for years to come, while providing parents with a selection of products at a variety of price points that can fit any budget."
Having this piece of intelligence this early in the game is a luxury of great value. The Holiday Hot Toy List breaks down its selection into several age ranges. Here is the top two items for each age bracket.


Baby's First Christmas

1.Go Baby Go- Stride-to-Ride Dino from Fisher-Price; ages 9 months to 3 years.
2. Ocean Wonders¬ Deep Blue Sea¬ Table from Fisher-Price; ages 9 months to 3 years.

13 months to 2 years

1. 1-2-3- Large Zoo from Playmobil; ages 1-1/2 and up.
2. Disney Dance Star Mickey from Fisher-Price; ages 2 years and up.

2 to 4 years

1.Baby Alive Bouncin' Babbles from Hasbro; ages 3 years and up.
2. Calico Critters Luxury Townhouse from International Playthings; ages 4 to 6 years.

5 to 7 years

1. Disney-Pixar's Toy Story 3 U-Command Buzz Lightyear from Thinkway; ages 6 and up.
2. Disney's Princess & Me dolls from Jakks Pacific; ages 3 to 8 and up.


8 to 11 years

1. Air Hogs Pocket Copter from Spin Master; ages 10 years and up.
2. CSI Junior Investigator Kit from Toys "R" Us; ages 10 years and up.

The Toys "R" Us "Fabulous 15" the Best of the Holliday Season list also was announced today.