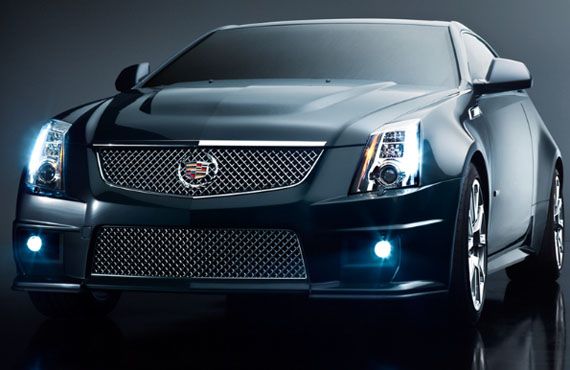 Luxury Cars:
While there are three variants of the
2011 Cadillac CTS
Coupe models, each one presents consumers with a vehicle that offers extraordinary luxury and performance. A 3.6-liter direct-injected V6 engine with a six-speed automatic transmission is standard in all models, making each one an equal power source with elegance.
All the new
CTS Coupes
are rear-wheel drive and feature keyless access/remote start and keyless auto-touch doors as well as ultrasonic rear-parking assist and a Bose sound system too. The Cadillac CTS Coupe comes in standard, performance, and premium models for 2011.
The premium and performance CTS Coupes come equipped with Bluetooth technology, an integrated hard-drive for media storage, and adaptive headlamps. Heated passenger and driver seats with power lumbar support are additional features exclusive to the premium and performance models.


Cadillac Resources
The best places to buy, lease or rent a Cadillac in the most affluent cities nationwide



Cadillac Dealership in Greenwich, CT
Cadillac of Greenwich

Cadillac Dealership in Newport Beach, CA
South Coast Cadillac

Cadillac Dealership in Manhattan, NY
Potamkin Cadillac Manhattan

Cadillac Dealership in Summit, NJ
Royal Cadillac

Find Used Cadillac in Beverly Hills, CA
Felix Chevrolet & Cadillac

Find Used Cadillac in Miami, FL
Williamson Cadillac

Find Used Cadillac in Lake Forest, IL
Weil Cadillac & Hummer

Find Used Cadillac in Atlanta, GA
Capital Cadillac

Exotic Car Rentals in Palm Beach, FL
Xotic Dream Cars

Exotic Car Rentals in Beverly Hills, CA
Beverly Hills Rent-a-Car

Exotic Car Rentals in Austin, TX
Upscale Car Rentals

The price of the CTS Coupe models ranges from $38,165 to $51,035. Cadillac is offering an opportunity to be driven by value and wind up in the lap of luxury as well. Qualified buyers can receive 1.9 percent financing for 36 months on all 2011 CTS Coupe models. This is a Cadillac of a deal!