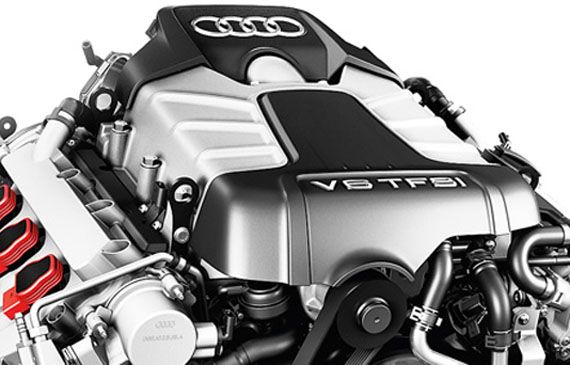 Luxury Vehicles:
For the second consecutive year,
Audi
has won a position on Ward's AutoWorld magazine's "Ward's 10 Best Engine Awards" list. The inclusion of the 3.0 TFSI Supercharged DOHC V6 engine, which is in the Audi S4, gives the venerable automaker builder a placement on the highly regarded list nine times in 11 years. This year marks the 17th edition of the awards.
The purpose of Ward's yearly competition is to recognize powertrains among the various types of vehicles within the industry. It is Ward's determination that the 10 engines it selects are setting new a standard of excellence. The editors praised Audi's engine for its performance and efficiency.
"The one thing they have in common is they all are stand-out performers in their own way and sell the value proposition of the vehicles they power," said Mr. Drew Winter, editor-in-chief at Ward's AutoWorld magazine.

Mr. Tom Murphy, an executive editor with Ward's, stated that the Audi S4's engine muscled its way onto the list with its 333 hp and 325 lb.-ft. (440 Nm) of torque, which peaks at 2,900 rpm and holds steady until 5,300 rpm. That gap is a beautiful stretch for consummate drivers to experience. Mr. Murphy summarized the effect of that gap as being "all-consuming" and "washing over the driver like waves on a beach."
In his analysis, Mr. Murphy also conveyed that the TFSI V6 managed better than 25 mpg on the highway during the evaluation. The engine, which replaced a gas-guzzling 4.2-liter V8 engine, demonstrates how downsizing to the V6 does not necessarily reduce performance.
Source: Audi of America, Inc.