James Rothaar View Profile

Content Producer / Writer | Rothaar Communications
Porsche Panamera S Hybrid Premium Coming to America in 2011
Feb. 17th, 2011 | Comments 0 | Make a Comment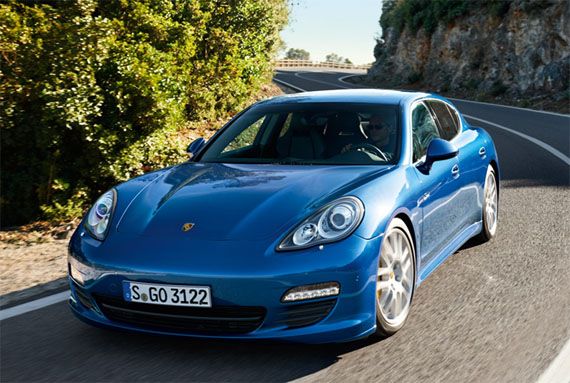 It's confirmed that the Porsche Panamera S, the first
Porsche
four-door sedan, will be the German automaker's second hybrid model.
The most fuel efficient Porsche to date, the Panamera S Hybrid, will be available in the U.S later this year. An exact date for availability has not yet been announced. While energy conservation and improved fuel economy are key factors to the firm's hybrid movement, the performance of the Porsche remains a priority.

The new Porsche Panamera S Hybrid Premium keeps that pact intact superbly, as it produced 380 horsepower while consuming only 6.8 liters per 100 kilometers on the New European Driving Cycle (NEDC). The NEDC represents the typical usage of a car in Europe. While those numbers were achieved using optional low-rolling-resistance tires, the hybrid's fuel consumption on regular tires was 7.1 liters per 100 kilometers or approximately 33 mpg. EPA fuel-economy estimates will be available closer to the car's availability in the U.S.

The Panamera S Hybrid Premium accelerates from zero to 60 mph in 5.7 seconds and has a top track speed of 167 mph. The same motoring system that drives the Cayenne Hybrid, a 3.0-liter supercharged V6 engine and a 34-kilowatt electric motor, powers the new hybrid model too. Top speed of the electric motor is only 50 mph, and its range is one mile. The transmission, an eight-speed Tiptronic S, also is the same in both Porsche hybrids.

Since its release in 2009, Porsche's first four-door sedan has sold more than 29,000 units. The suggested base retail price of the Porsche Pamamera S Hybrid sports sedan is $95,000, excluding destination fees.

Via Porsche Cars North America, Inc.