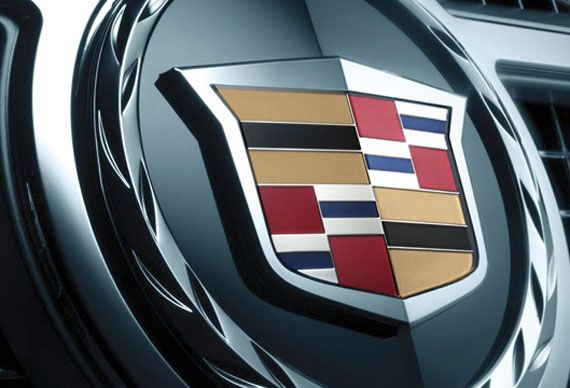 Photo Courtesy of Cadillac
Luxury automaker
Cadillac
has been named a Customer Service Champion in the J.D. Power and Associates 2011 Customer Service Champions. Overall, 40 brands were chosen from more than 800 companies in 20 major industries.
The top brands are recognized leaders within their industry and among all industries evaluated for providing exemplary customer service to U.S. consumers. The Customer Service Champions study rates the effectiveness of a company's people, presentation, process, product and pricing.

"Cadillac and its dealers have made a concerted effort to provide luxury buyers with a heightened level of customer service both during and after the sale," said Kurt McNeil, VP of Cadillac sales and service. "We're honored to be recognized by J.D. Power and be included among this elite group of companies for customer service."

Cadillac continues its resurgence to the forefront of the luxury-vehicle market with a renewed focus on customer service, engineering and technology. This month the company began a second round of sales training with another 2011 Customer Service Champion, luxury hotelier Ritz-Carlton. The special customer service program, Defining Moments, puts sales and service consultants of Cadillac dealerships and employees of Ritz-Carlton hotels in a training environment.

Last month Cadillac launched the Cadillac Shield program. The initiative bundles the automaker's various ownership benefits into a consolidated package that includes a four-year 50,000-mile bumper-to-bumper and a five-year 100,000-mile power-train warranty. It also provides maintenance on frequently required services for four years or 50,000 miles, 24-hour roadside assistance and a courtesy vehicle during the power-train warranty.

Cadillac ranked second among automotive brands in the J.D. Power and Associates 2010 Customer Service Index. The firm also took second place last year in the J.D. Power and Associates Sales Satisfaction Index. Additionally, the Cadillac Escalade was first in the J.D. Power and Associates 2010 Initial Quality Study in the SUV class.

The progressive moves by Cadillac to upgrade its commitment to customer service has significantly improved consumers' perception of the storied luxury brand.

Visit www.gm.com to learn more.