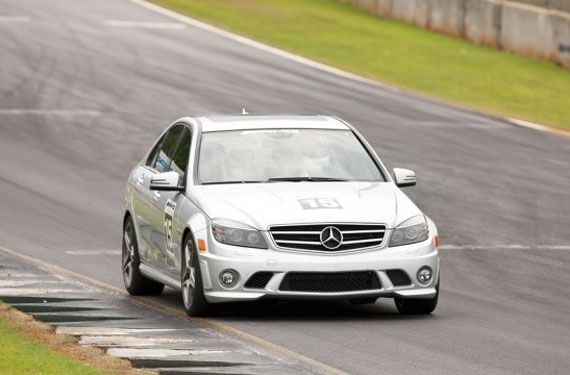 Photo Courtesy of Mercedes-Benz USA
Luxury automaker Mercedes-Benz will launch the Mercedes-Benz Driving Academy and begin a driving school for teenagers in late 2011.
The
luxury automaker's
driving school will be the first state-certified driving school owned by an automobile manufacturer in the U.S. The company is currently working with the U.S. Department of Motor Vehicles to develop its integrated program.
The Mercedes-Benz Driving Academy in the U.K. launched a similar program for teenage drivers in 2009. This program has had 4,500 students enroll since it began. Seventy-nine percent of the students passed their driving license exam on the first attempt. The 79 percent success rate is nearly twice as high as the overall U.K. national average, which is 43 percent.
"As a company, we have a long history and continuous efforts to improve vehicle safety so the Driving Academy is a natural extension of Mercedes-Benz desire to achieve accident-free driving," said Alexander Hobbach, senior manager at Daimler AG.
"With only 10 percent of crashes being a result of technical failure and 90 percent due to human error, Mercedes-Benz sees an opportunity to actively improve drivers' skills, focusing first on novice drivers, who are most at risk on U.S. roads."
The company cites research that reports the standard U.S. formula of 30-hour in-class education followed sequentially by six hours of behind-the-wheel training cannot reasonably be expected to transform a non-driver into a safe driver. According to the Centers for Disease Control and Prevention, automobile crashes are the leading cause of death for teens in the U.S. Additionally, teens 16 to 19 years of age are four times more likely to crash than adults.
The program will contain interactive classroom sessions, online learning and behind-the-wheel training.
Via
Mercedes-Benz USA