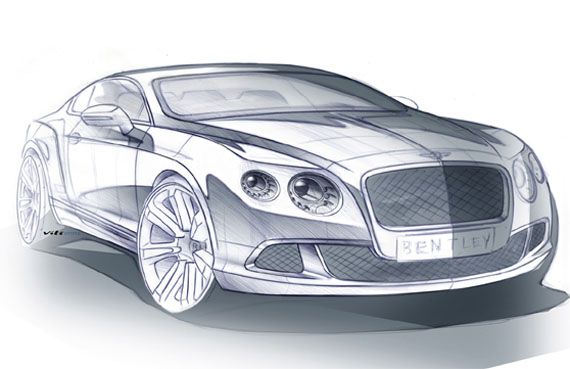 Photo Courtesy of Bentley Motors
As you may know already, Bentley and Bugatti have now a new leader: Mr. Wolfgang Duerheimer. Last Friday, some sources familiar with the matter announced that the
Bugatti
Galibier four-door sedan received green light for production, thanks to Mr. Duerheimer.
Now, it appears that
Bentley
will also receive a new product, in the form of the 'Turbo R.' According to our source, this new model will be very fast and will be more expensive than the current 2011 Bentley Continental GT.
For those who don't know, the 'Turbo R' designation is not new to Bentley, as the British manufacturer used this name back in 1985 (produced until 1994). At the beginning, the car was just a more powerful version of the Mulsanne Turbo. But, when Mike Dunn, company's chief engineer came to the company, the car was revamped and received enlarged antiroll bars, a Panhard rod and self-leveling rear suspension.
Powered by the impressive turbocharged 6.8-liter V8 engine, the car was able to hit 60 mph in just 6.7 seconds, which means near supercar acceleration for the time. It appears that the new model will be a coupe based on the all-new Mulsanne and will be as impressive as the Rolls-Royce Phantom Coupe. The price will also be impressive when it hits the streets in 2014!
Via
4WheelsNews