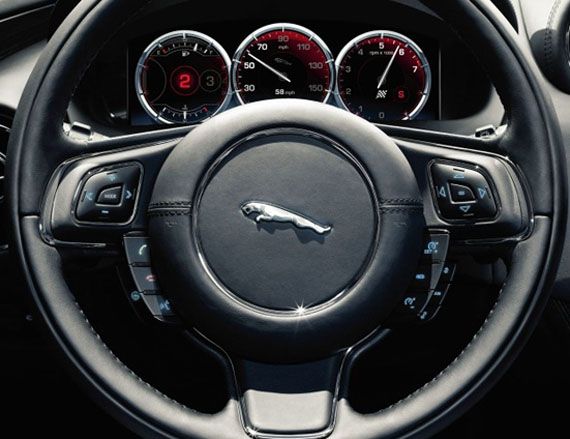 Photo Courtesy of Jaguar
You might not think
Jaguar
— at least not first — when you think about luxury car brands, let alone luxury brand service. But you should. The brand with the leaping cat has scored a place among the top 40 companies across 20 industries as the leader in automotive customer service.
It's no surprise to either Jaguar or J.D. Power (nor likely Jaguar owners); Jaguar has topped numerous J.D. Power results, including customer service, over the past five years. The customer service survey measures customer feedback and perceptions on the Jaguar buying experience.
Jaguar also topped the automotive sales satisfaction index for 2010, beating out all comers, including Porsche, BMW, Mercedes-Benz, and Lexus. Sales satisfaction measures how happy buyers are with their purchase after the sale.
For 2011, prospects are bright that Jaguar will again take the crown, as it has just launched its Platinum Coverage service, which includes free maintenance for the five-year/50,000-mile warranty period, including replacement of wear-and-tear items like brakes, filters, and wipers, in addition to oil changes and other fluids.
With cars like the brilliant
XF sedan
(especially its more powerful variants) and the
new XJ
on the market, Jaguar is looking at strong sales again in 2011, following on from 2010's 12 percent rise.
This post originally appeared at
MotorAuthority.com
.