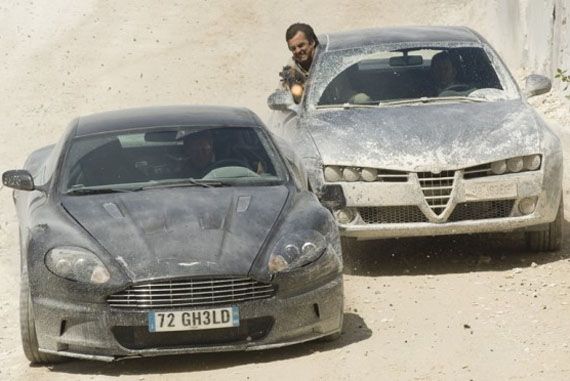 Next year, starting in January, the U.K.'s National Motor Museum will host the largest exhibition of James Bond movie cars ever assembled. Some of the highlights include the 1964
Aston Martin
DB5 from Goldeneye, the 1937 Rolls-Royce Phantom III from Goldfinger, and the weaponized 2002 Jaguar XKR from Die Another Day.
Whether you're a fan of the more recent Bond flicks or the originals, there's something for everyone. You don't even have to be a Bond fan to enjoy - these cars are, for the most part, simply beautiful bits of automotive history.
The exhibition is being arranged to celebrate the 50th anniversary of the Bond franchise as well as the 40th anniversary of the National Motor Museum. The display will run through December, 2012. (2008 Aston Martin DBS from Quantum of Solace pictured above)
This post originally appeared at
MotorAuthority.com
.
1964 Aston Martin DB5 from Goldeneye
2002 Jaguar XKR from Die Another Day
1937 Rolls-Royce Phantom III from Goldfinger