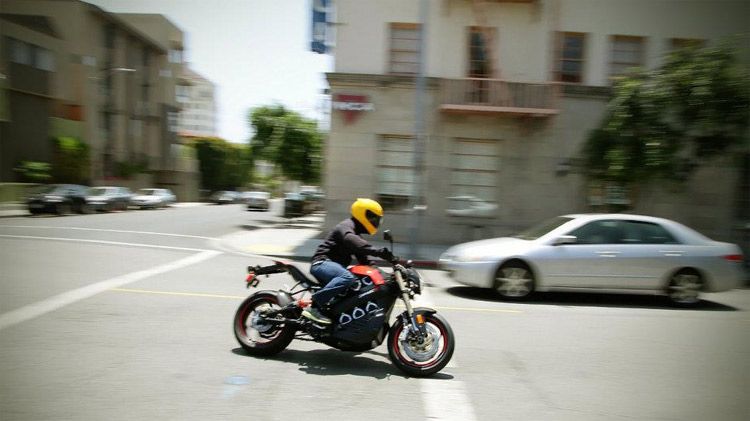 Photo Courtesy of Brammo
The Brammo Empulse all-electric
motorcycle
, which was introduced earlier this month, is the first model that the Oregon-based manufacturer plans for mass-market production. The Empulse sports motorcycle uses the same charging stations that are used by the Chevy Volt and the Nissan Leaf. Craig Bramscher, CEO and president of Brammo, told CNN that Empulse is the ?Tesla? of electric motorcycles, referring to the design and range of the sports bike. The base price of the Brammo Empulse is $16,995. 
"It was important to Brammo to create a great motorcycle and we paid attention to customer feedback to create just that," said Bramscher in a press release earlier this month. "From concept to production, the Empulse product has evolved quite a bit. We are bringing you a different motorcycle that promises to be more than what our riders expected."
The Empulse is equipped with a water-cooled permanent magnet AC motor, an IET six-speed gearbox and the company's own BPM 15/90 battery modules. Rapid off-the-line acceleration, sustained high speed, and range are the most notable features stemming from the company's state-of-the-art drive-train package.
The range of the Empulse and the Empulse R are the same, as both offer a combined range of city and highway usage of 77 miles. The Empulse R, with a base price of $18,995, offers a full adjustable front and rear suspension. Whereas, the front and rear suspension of the Empulse model is only semi-adjustable.
The Empulse R will be available in June 2012 on a limited basis, and in full production between July and September 2012. The Empulse will be available during the first quarter (January to March) 2013. For more information, visit
Brammo.com
.