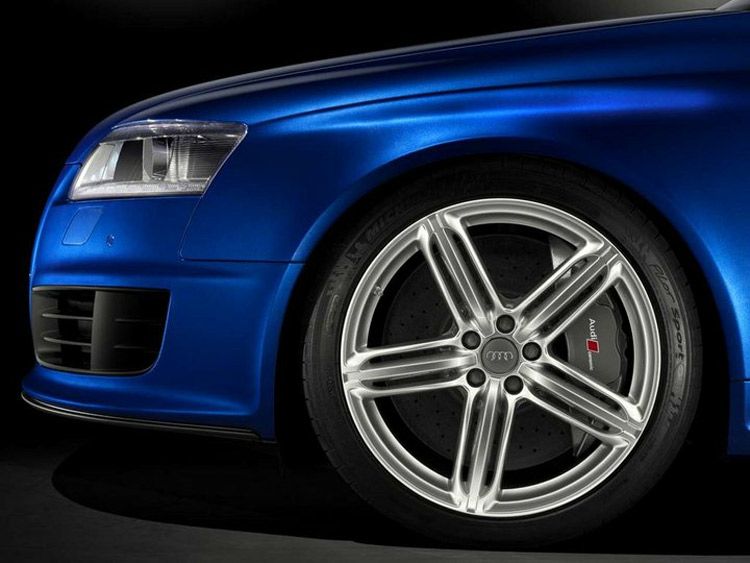 Photo Courtesy of Audi
The demand for bespoke
luxury automobiles
is rising as affluent consumers are personalizing their vehicles with special options and upgrades. The custom process provides the opportunity to customize a carís interior, exterior, and performance. Luxury automaker Audi is reaching out to this niche market directly from its quattro GmbH facility in Neckarsulm, Germany.
This is where the Audi A8, R8, and RS models are transformed into personally tailored automobiles. From exterior paint and upholstery to custom wheels and trim, Audi says that there are enough options available that it is rare for even two customers to match their preferences identically. Buyers work directly with design specialists to select parts and components for their personalized vehicles.
The automobiles can include a customized interior with special leathers, wood trims, and inlays. The extended A8 L W12 can be made into a chauffeur-driven car with a workstation in the rear. The owner of an R8 GT can pick exterior paint, leather, and upholstery for the interior as well as custom alloy wheels. The quattro GmbH first presented a line of customization optional upgrades for Audis at the 1995 International Motor Show in Frankfurt.
The quattro GmbH, which produces high performance cars, components, and accessories, has been a fully owned subsidiary of Audi AG since 1983. Most vehicles manufactured at the plant in Neckarsulm are sold under the Audi brand. The quattro GmbH team also develops the Audi Sport performance cars. There are approximately 750 employees at the facility.
This unique platform provides the automaker the opportunity to develop better technology for its entire line of luxury vehicles. It is a circle of progress and productivity. The appearance of the companyís name stems from Audiís original four-wheel drive and rally-inspired road car, the Audi Quattro. The nomenclature pays homage to that vehicle with its lowercase ďqĒ as the leading letter.
For more information, visit Neckarsulm, Germany, in person and
AudiUsa.com
.