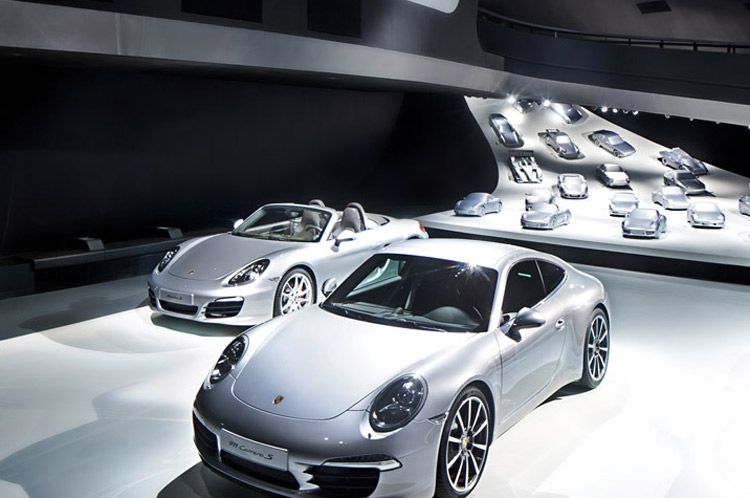 Photo Credit: Nils Hendrik Müller
Top board members of both Volkswagen and Porsche attended the grand opening of the new Porsche Pavilion at the Autostadt in Wolfsburg, Germany, on Tuesday, June 12, 2012. They were among the 200 invited guests in attendance at one of the world?s most popular automotive theme-park destinations.
Prof. Dr. Martin Winterkorn, chairman of the board of management of Volkswagen AG, and Matthias Müller, CEO and president of Dr. Ing. H.c.F. Porsche, and Dr. Wolfgang Porsche, chairman of the supervisory board of Porsche officially opened the building along with other prominent executives of both firms. Otto F. Wachs, CEO of Autostadt, also attended the fete commemorating the grand opening. 
"With its extraordinary design, this building is one of a kind," said Porsche's Matthias Müller. "This new building also possesses a symbolic and historic dimension, evoking as it does the common ties that have closely bound Porsche and Volkswagen from the outset and will continue to do so in future."
More than 80 percent of the exhibitions and attractions at Volkswagen's Autostadt have been redesigned. The Porsche Pavilion is the first new building raised on the 69-acre area in some time. In conjunction with the opening of the new pavilion, visitors will find Porsche automobiles in other areas of the automotive theme park, such as the ZeitHaus museum. For more information on the Autostadt in Wolfsburg, go to
Autostadt.de
.