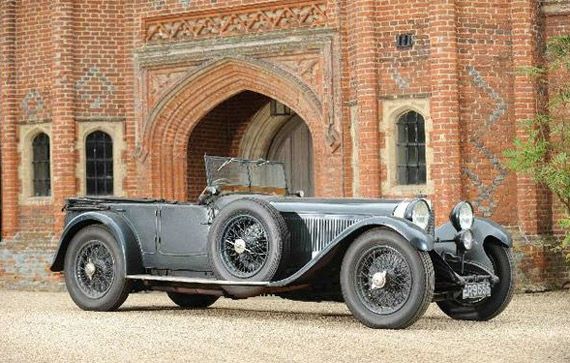 Photo Courtesy of Bohams
A 1927 Mercedes-Benz 26/120/180 'S' Type Sports Tourer will go to
auction
at the upcoming Bonhams at Goodwood Revival on Saturday, September 15, 2012. According to Bonhams, this is one of the greatest and most important motorcar finds of the last decade. The car has been registered to only one owner since its origin. The auctioneer's pre-auction estimate of the sales price for this rare, vintage automobile is £1.5million.
At the time of its release in 1927, this vehicle reestablished the luxury automaker's reputation as a builder of high quality, high-end automobiles. The legendary Ferdinand Porsche designed this special vehicle, which was part of the Kompressor Mercedes 'S' series of the 1920's.
The car's supercharged 6.8-liter engine is capable of more than 100 mph. In 1927, it won the five-liter class at Nürburgring and recorded the fastest time of the day. Bonhams currently holds the public auction record for any Mercedes 'S' series car. The 1929 Mercedes-Benz 710 SSK 27/180/250 Sports Two Seater, sold at the Goodwood Revival Meeting in 2004 from the estate of George Milligen, which sold at ?4.18m.
For more information, visit
Bonhams.com
.