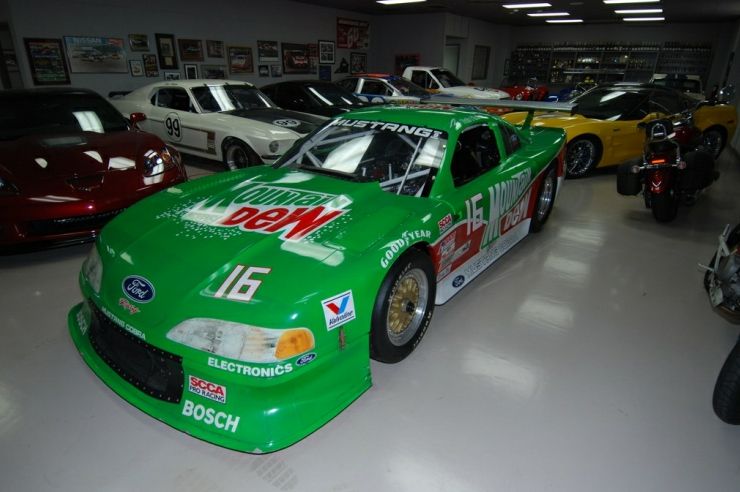 Photo Courtesy of Iron Horse Auction Company, Inc.
Iron Horse Auction Company, Inc. has announced that it will be holding the auction of the late Russell Dale Phelon's personal racing equipment. Phelon Motorsports specializes in vintage car restoration, racing, and maintenance, and has been a name in NASCAR for years. Upon Phelon's passing, Phelon Motorsports has had to close his race shop, Phelon Motorsport Services, and have decided that making his entire collection available is a great way to carry on his legacy. After all, the vintage cars in Phelon's collection certainly deserve to be taken care of and now
luxury car
aficionados everywhere will have their chance.
The auction will feature many of Phelon's personal cars, most being luxury and performance models. Among the vehicles up for bidding is a 1969 Lola Can-Am racecar, a 2010 Audi R8, and two late model Chevrolet ZR1 Corvettes. Also available will be a couple motorcycles and various equipment used to compete in any racing division and many late model racecars that Phelon himself raced.
Iron Horse's William B. Lilly, Jr. says, "It is an honor to represent The Phelon Estate on the sale of the outstanding grouping of Luxury Vehicles, Racecars and racing equipment. This is a rare opportunity for the racing series operators at all levels to buy great equipment."
The auction will be held on July 10, 2012, at 10 a.m., on site at Phelon Motorsports Services, LLS in Aiken, SC. For those who cannot attend the auction but who wish to view it, the event will be streamed live online.
For more information visit
IronHorseAuction.com