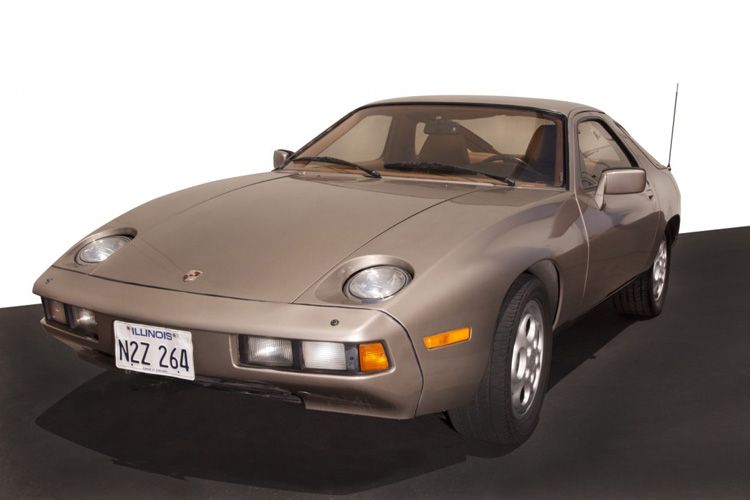 Photo Courtesy of Profiles in History
Popular films and cars often go hand-in-hand, leaving impressions on viewers that last years, perhaps even a lifetime. "Risky Business" is such a film, with iconic scenes and an iconic Porsche, the latter of which seriously helped propel, then unknown actor, Tom Cruise into the star he is today. One of the three
luxury sports cars
that Cruise drove in the film is now up for auction in Hollywood, CA., giving anyone the chance to slip behind the wheel and reenact some choice scenes...maybe skipping that dock mishap though.
The 1979 Porsche 928 will be a part of the Profiles in History's Hollywood Treasure From the Vaults sale set to begin on July 28, 2012. Expected to fetch up to $60,000, the gold painted automobile was actually previously owned when it appeared in the film due to Porsche officials refusal to allow director Paul Brickman to use their new cars in the movie, according to auction house boss Joe Maddalena. "When the movie came out, it was a two-hour commercial for Porsche; it literally put them on the map...Maybe Porsche will buy it back," Maddalena told "Access Hollywood Live."
The car has a 5-speed manual transmission, 16-inch offset 5-hole allow wheels, a three-spoke steering wheel, a cork-on-cork leather interior, and a odometer reads 102,755 miles, according to the auction house. It was mainly used in driving scenes where the entire car was in the frame, as well as some of the chase scene with Guido the pimp. It also has some pretty famous stories around it, including one featuring Hollywood bad boy Sean Penn. "Tom Cruise learned to drive a stick in this car ... and there's a rumor Sean Penn actually had snuck into one scene and he (Cruise) started the car and got ready to drive and Sean Penn stuck his hand in and turned the ignition off," Maddalena told the Hollywood news source.
If Porsche themselves decide not to buy the car back, maybe the star of the film will be feeling a little nostalgic post-divorce and buy the car for himself. Regardless of who ends up taking this great sports car home, we won't be surprised if it rakes in more than its $60,000 prediction price.
For more information visit
ProfilesInHistory.com