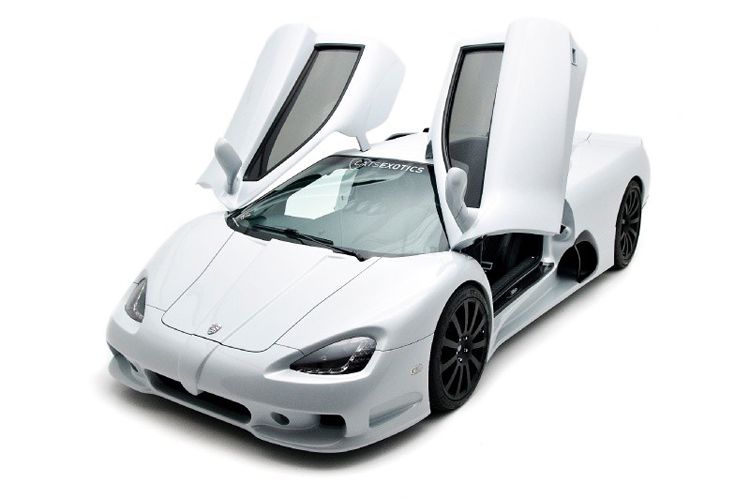 Photo Courtesy of Cats Exotics
Here is look at some high-end supercars that are currently for sale across the United States. Each one of these cars is a special thoroughbred in the automotive world worthy of recognition, as these are at the head of the class in appearance, performance and luxury.
2011 Shelby Ultimate Aero TT
| Lynwood, Washington
This supercar has been reduced in price to $589,888 from more than $650,000. The vehicle is for sale from Cats Exotics in Lynwood, Washington. This auto has 15 percent more power than the Ultimate Aero TT that set the new world's speed record of 256.19 mph. The vehicle has other notable upgrades for performance and luxury. It is literally among the fastest cars on the planet.
2011 Bugatti Veyron
| New York, New York
The Bugatti Veyron is an instant classic with its performance and seven-figure base price. This vehicle car has approximately 3,600 miles on it. Luxury automotive dealer Manhattan Motors is offering it for sale at $1.995 million. Worldwide shipping is available for the convertible-coupe supercar.
Photo Courtesy of JamesList
1952 Rolls-Royce Phantom IV
| Astoria, New York
This 1952 Rolls-Royce Phantom IV Sedanca de Ville is a rare vehicle, as only 18 of the Phantom IV chassis were ever built. The seller, Gullwing Motor Cars of Astoria, New York, reports that the posh car was built to the specifications of first owner Sir Sultan Muhammed Shah, the Aga Kahn III. The storied vehicle has been chronicled and heralded on numerous occasions by many sources. The interior of the vehicle is original, and its overall condition is good. It is priced at $1.2 million.
Photo Courtesy of Hemmings
2005 Maserati/ MC12
| Beverly Hills, California
Thirty of these stupendous Italian sports cars were produced and ten were shipped to the U.S. This spectacular supercar has a top speed that exceeds 205 mph. Its 6.0-liter, Enzo-derived V-12 engine empowers it to mete out 600-plus horsepower. The car has been driven 1,372 miles, placing it among the lowest-mileage MC12s known to exist. Beverly Hills Sports & Classic Cars is the seller; the price is $1.175 million.
Photo Courtesy of Beverly Hills Sports & Classic Cars
2011 Ferrari 599 GTO
| Ontario, California
This 2011 Ferrari 599 GTO has only 832 miles on it. The vehicle features a six-speed Formula One transmission, red brake calipers and a Bose HiFi system. It also has premium Alcantara upholstery and a special paint job (Paint Colours 50-60 years). The car is offered by CNC Motors and is priced at $579,999.
Photo Courtesy of CNC Motors