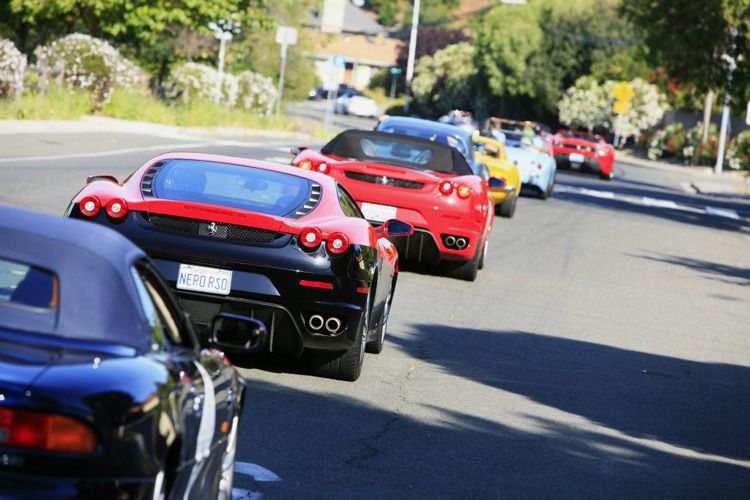 Photo Courtesy of Danville d'Elegance
The Danville Tour d'Elegance returns for its second running on Saturday, September 15, 2012. Legends of Racing, Heroes of Parkinson's is the theme for this year's tour, as it honors three racecar drivers, Dave Love, Sam Posey, and the late Phil Hill, whose lives have been challenged by the effects of Parkinson's disease.
The event is part of a weekend of automotive-related activities sponsored by the Danville d'Elegance Foundation, whose purpose is to raise money to battle Parkinson's disease. Last year's debut of the Danville Tour d'Elegance included 34 vehicles. More than $330,000 was raised for both the Parkinson's Institute in Sunnyvale, California, and the Michael J. Fox Foundation. The foundation has raised more than $1.3 million for Pariknson's research and patient care. The renowned Michael J. Fox foundation has recognized the Danville d'Elegance for being one of the top fund raisers in 2011.
Forty-five cars will participate in this year's Danville Tour d'Elegance. To enter, drivers pay a fee to have the option of driving their own car or to select one of the brand new luxury cars from one of the participating "Thrill Ride" automakers and local dealerships. Audi, Fisker, Lamborghini, and Porsche are in this year's "Thrill Ride" group.
The Danville Tour d'Elegance will begin at the Lafayette Park Hotel, in Lafayette, California, and take racers through the scenic rural roads of the Napa Valley. There will be a "pit" stop for a catered lunch at the Cardinale Winery before the participants return to Lafayette. A dinner and an auction will be held at the Blackhawk Museum.
"Each year we're trying to inspire more and more individuals to get involved with our organization," said Jim Edlund, the founder of Danville d'Elegance Foundation.  "The Tour provides a great opportunity to not only support Parkinson's but [to] build a camaraderie among car fans while capturing the spirit of those racing legends that came before us – and it's a lot of fun!"
For more information about the Danville Tour d'Elegance, visit
Danville-dElegance.org
.