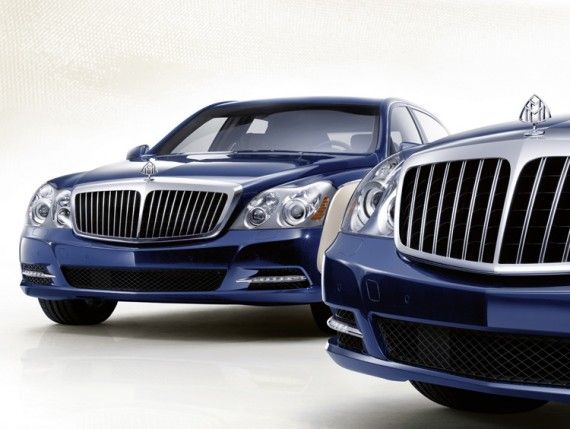 Photo Courtesy of Maybach
Back in the late 90s, each of the major German automakers came to the same conclusion: namely, that their existing
luxury automobiles
just weren't luxurious enough. So rather than create larger, more exclusive models to top their existing fleets as their new flagships, each of these industrial giants sought to revitalize old, established luxury marques.
In a highly convoluted arrangement, Volkswagen ended up with Bentley and BMW acquired Rolls-Royce. Not to be left holding its proverbial hat, Mercedes-Benz parent company Daimler reached back into German automotive history to bring back the Maybach brand. The obscure German name, however, wasn't all that separated Maybach from its rivals.
Despite its best efforts, Daimler never managed to make a go of Maybach. Over the course of its decade of production, it only managed to sell about 2,110 examples of the Maybach 57 and the longer 62. Now growing more than a little long in the tooth, Daimler faced a difficult decision: replace the aging model line or retire the brand entirely. Now it appears it has made its decision, ceasing production of the Maybach brand and relegating it once again into the dustbin of history.
Although the Maybach brand may be gone – the last of the 2012 models sure to sell at a significant discount for anyone who still may be interested – Daimler isn't giving up on the segment altogether. Instead, it is expanding the next-generation Mercedes-Benz S-Class into a fuller range that will help it compete with Bentley and Rolls-Royce.
In fact, sources expect the new S-Class to grow to seven different varieties. The expanded range will re-integrate the CL-Class into its fold with a new coupe, turn that into a convertible, spawn a four-door coupe to slot in above the CLS and, in addition to the two existing wheelbase lengths, will offer the sedan in two extra-long configurations. The larger of the two, set to carry the Pullman name, is what Mercedes hopes to use to retain its existing Maybach owners. They're probably also hoping to lure a few owners away from Bentley and Rolls-Royce – although more likely those looking at the Continental Flying Spur and the Ghost, more than the larger, more expensive Mulsanne and Phantom limousines.
For more information visit
MaybachUSA.com