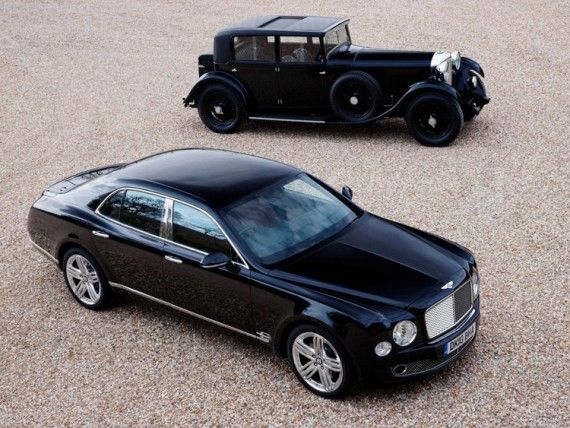 Photo Courtesy of Bentley
Believe it or not, the 6.75-liter V8 engine in the top-of-the-line
Bentley Mulsanne
has been in production since 1959. That is a very long production cycle no matter which way you look at it, but the latest industry reports indicate that the L Series engine may finally be put into retirement.
The monstrous eight-cylinder engine was initially replaced during the brief time when BMW owned both Bentley and Rolls-Royce. For the Phantom, BMW developed a new V12 engine with the same displacement. For the Bentley Arnage, it replaced the 6.75-liter V8 with a 4.4-liter V8 engine from its parts bin. That proved an unpopular decision, and when Volkswagen took control of Bentley, it put the big old V8 back in place.
With regulations getting stricter all the time, however, even VW-controlled Bentley looks forced to finally put the L series engine out to pasture. The question is, what will it offer in its place?
The smaller Continental model range recently added a 4.0-liter twin-turbo V8 co-developed with Audi to the venerable 6.0-liter twin-turbo W-12 engine already on offer. Either of those engines could find their way into the larger Mulsanne, but more telling are the plans for another model.
Bentley is developing the controversial EXP 9 F sport-utility concept into a production model, and in the process indicated that it may offer both hybrid and diesel options to help it meet a greener marketplace.
Those diesel and hybrid options may find their way into the Mulsanne as well, but don't go dismissing the big Bentley as going soft just yet. Bentley enjoys its status as the largest manufacturer of twelve-cylinder automobiles in the world, and may develop a new V12 (or more powerful version of the current W-12) for the next version of the Mulsanne. In the meantime, the current 6.75-liter V8 will likely be allowed to live out its remaining days until its replacement arrives.
For more information visit
BentleyMotors.com
.