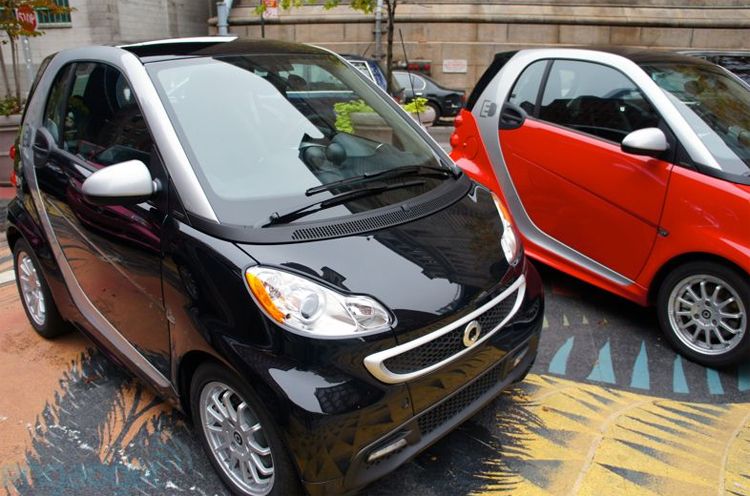 Photo Courtesy of smart USA
The Mercedes-Benz USA–owned brand, smart USA, will debut its third generation electric car for two in Spring 2013 at a manufacturer's suggested retail price of $25,000. The starting price point will make the tiny car the most affordable production electric vehicle in the U.S. market. A cabriolet model will also debut at $28,000, making it the only convertible EV on the market.  
The previous smart fortwo models were offered by lease only and were not available for final sale. Buyers of the new EV could also be eligible for tax credits up to $7,500. The new electric vehicles are modeled after the current smart fortwo models. 
The niche brand recently established an all-time highest sales volume month, as it reported year-to-date sales up 95 percent over last year at the same time. The electric car will reportedly have the smallest footprint of any car being driven in the USA.
The smart fortwo vehicle will contain the patented tridion safety cell, which works like a roll cage in a race car. There will be more than 6,000 customizable exterior combinations. The smart model line is made up of five models, including the third generation. The cars, which are five feet tall and five feet wide, are surprisingly roomy.
"A signature characteristic of the smart brand is its commitment not only to being green but to making people think differently about it," said Tracey Matura, general manager of smart. "Green can be fun. Green can be affordable. And a lot of us don't really need a four-seater, or at least not for every trip. [The] smart is about rightsizing for your transportation needs and also for your wallet."