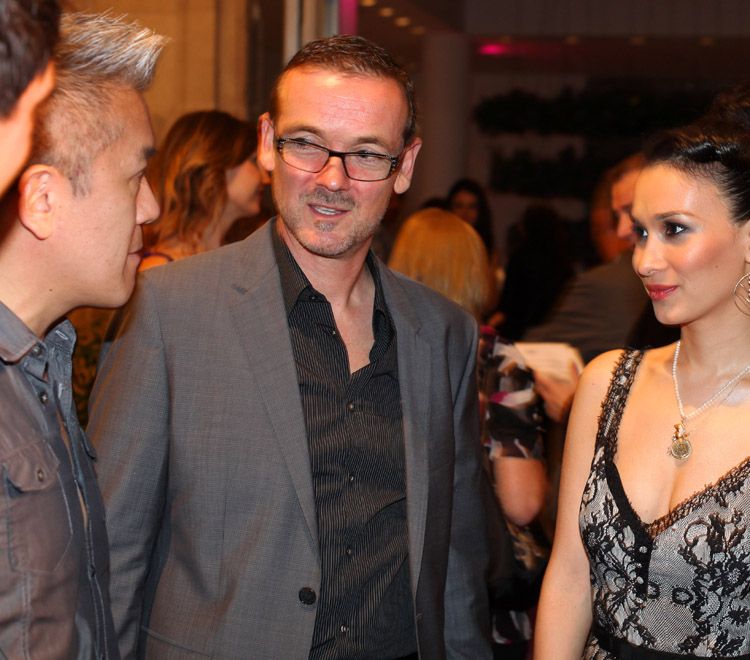 Photo Courtesy of Infiniti
Infiniti, the luxury arm of Nissan, was launched in 1989 and manufactures luxury, high-performance vehicles. In a bid to raise global brand and product awareness, last year Infiniti began a partnership with the championship-winning Red Bull Racing Formula One team.
Andreas Sigl is the man behind it all, as the Global Director of Infiniti Formula One. JustLuxe caught up with him at the Hungarian Grand Prix in Budapest to find out what is next for the Infiniti brand and how this partnership has impacted their growth.
JustLuxe: What makes Infiniti different to other luxury car manufacturers?
Andreas Sigl:
We pride ourselves on creating advanced technology and high performance and offering unrivaled hospitality. As well as delivering all of this we really believe in our values. We live them every day and I think our F1 partnership propels this to another level.
JL: How has the Red Bull Racing Formula One partnership impacted the brand?
AS:
The impact has been far greater than even I imagined. Our sponsorship of Red Bull Racing began in 2011 and it's amazing how much of an avalanche it has caused in just one year. We wanted to showcase our brand on a global platform and F1 shares our beliefs in performance and success so it seemed the perfect fit. F1 is global and so I think our reach has increased significantly. I think we are able to measure the brand awareness more quickly now and we are achieving what we want from this partnership – which is changing people's opinions about the Infiniti brand. Why Red Bull? Because they are similar to us in many ways. We are young compared to our competitors and I think Red Bull demonstrates this. The brand is high energy, fresh and vibrant. We have good chemistry with them and I see this as a long term partnership.
JL: Tell us about recent developments at Infiniti?
AS:
It's a very exciting time for us as we are just preparing to launch our latest addition to the Infiniti FX 50 S, the Sebestian Vettel Version. As double F1 champion we thought it would be a unique offering to have Sebastian help to build a car for someone, as opposed to someone building him a car. This car really is exciting as there will only be 200 made and one of those will be for Sebastian. It takes direct inspiration from F1 as he has been completely involved in the design process. The performance upgrades include an increase to 414bhp and a top speed of 186mph. The exterior bumper and grill has real carbon fiber and the interior has detailed purple stitching and Sebastian's logo stitched onto it. We have also just released drivable prototypes of our new electric sports concept car the Emerg-E. Red Bull Racing F1 driver Mark Webber recently showcased it at Goodwood Festival of Speed and it is very exciting. We are using the latest range-extended technology and although it has zero emissions capability it has all of the performance you would expect from a sports car. It's a glimpse of the future.
JL: Sebastian Vettel is Infiniti's Global Brand Ambassador – why did you choose to appoint a Brand Ambassador?
AS:
I think the brand needed a face and someone people could aspire to. Most of our competitors are 100 years older than us so it was important that we chose someone who embodied our brand; young, exciting and high performance. Sebastian is all of this and more. He is also known on a global scale. The Brand Ambassador role has been great, he is heavily involved in our events and movements yet we are very respectful of his full time job as an F1 driver and his responsibilities. But the important thing is that Sebastian is our Brand Ambassador because he loves what he does and that really translates.
JL: What do you love about being a part of the Infiniti brand?
AS:
I think being able to see all of the advancements we are making and how it works and how we can apply it throughout the world. Meeting a variety of people is also a privilege and everyone I meet is excited about the future developments. I also like the fact that we are not done – we can do so much more so it never gets boring
JL: What are your hopes for the future of Infiniti?
AS: I want to continue the F1 partnership and to see where that takes us. I want to continue to make the brand better known across the world and to ensure we keep on perfecting and demonstrating our brand ethos – inspired performance.