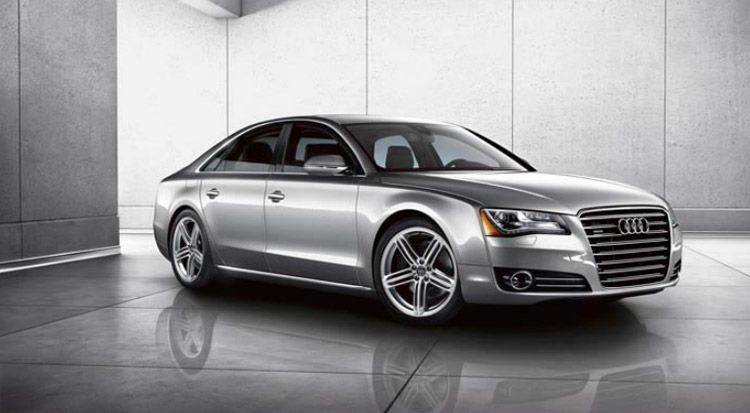 Photo Courtesy of Audi
Hot-head chef Gordon Ramsay has made a name for himself through shouting and belittling people until they lost sight of who they once were. Well, apparently someone out there doesn't find his scorn to be that intimidating considering they've stolen his Audi A8L. I can only imagine the curse-filled rant that followed that morning discovery.
According to The Sun, Ramsay usually keeps his cars in front of his home but as a favor, let his driver take the £70,000 (around $112,000) Audi home with him one night, which is when it was allegedly stolen. What makes this worse for the celebrity chef is that he didn't technically own the auto at all, it was on loan to him from the company, meaning he had to call Audi to tell them their precious auto was stolen while in his care.
While the A8L is a pricey car, Audi has apparently been loaning Ramsay cars for years so I doubt they're going to break the relationship over the misstep. Maybe after this the company will consider putting tracking devices in their loaners, if they don't already.