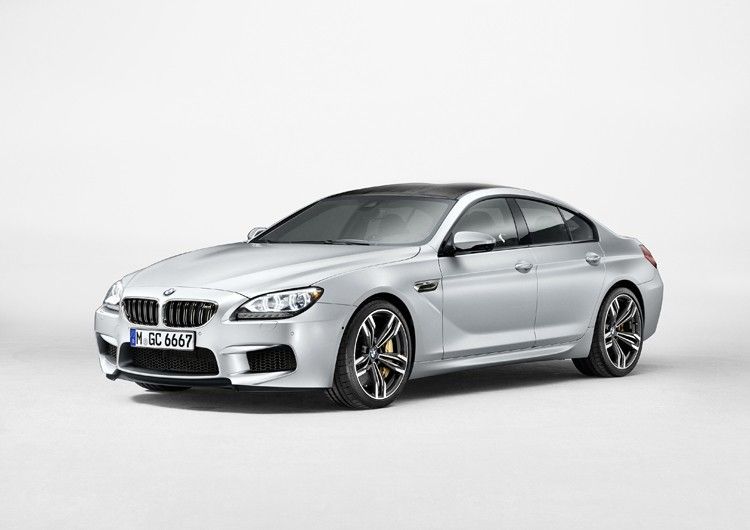 Photo Courtesy of BMW
There may have been a time when a coupé had two doors and a sedan had four, but those times are behind us and the line distinguishing luxury sedan from coupé is getting increasingly blurry. Case in point the BMW 6 Series Gran Coupé, which is based on the two-door 6 Series but adds an extra set of doors, but is most definitely not, as BMW would assert, a sedan.
Now the Bavarian automaker has released the new M6 Gran Coupé, which applies the same four-door treatment to the M6 performance model.
Like the M5 sedan and M6 coupé and convertible, the new model – set to be unveiled in January at the North American International Auto Show in Detroit – the M6 Gran Coupé is driven by a 4.4-liter twin-turbocharged V8 engine with 560 horsepower and 500 lb-ft of torque on tap for a 4.2-second 0-62 time and an electronically-limited top speed of 155 mph. The power is handled by a seven-speed dual-clutch transmission and BMW's advanced electronic differential. Brake discs measuring over 15 inches in diameter (with available carbon-ceramic discs) are packed inside 20-inch wheels and keep everything in check.
The cabin is decked out in leather and Alcantara microsuede where you can take a few of your best friends for the ride of their lives, just as they're not taller than average and don't mind a little less head room. After all, this is not a sedan.