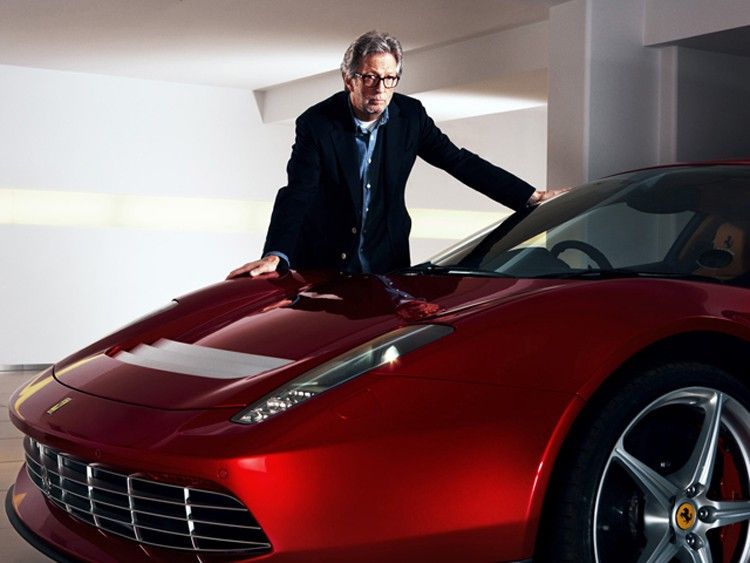 Photo Courtesy of Ferrari
If you're fortunate enough to have the means, there are some seriously enticing supercars on the market. We mean the kind of
luxury automobile
that will make you feel like the million bucks it can sometimes take to buy one. But if you've got rock-star cash, the kind of money that would humble the GDPs of some small countries, you can get the company that produces these exotic machines to make you one entirely to your own specifications.
One buyer recently commissioned McLaren Automotive to build him the X1, a ponderous but exquisitely-crafted supercar that makes the same company's MP4-12C on which it's based look like a rental car. But though his identity remains shrouded in mystery, he (or for all we know, she) is not alone.
Guitar legend Eric Clapton is a
Ferrari
fanatic of the highest order, so when it came time for him to buy a new Prancing Horse, he had the factory in Maranello and its longtime design partner Pininfarina prepare him something special. Starting with the otherworldly 458 Italia as its basis and taking the 512BB – Ferrari's first mid-engined supercar – as its inspiration, Clapton commissioned the one-of-a-kind SP12 EC to his own unique tastes.
The design of the SP12 is based around two clamshells that appear to overlap, bisected horizontally with a red upper body and a black lower. The shape would be familiar to anyone who knows the original Berlinetta Boxer, and the roofline recalls Ferraris of old with twin buttresses extending rearwards. Ferrari's Special Projects division even gave Clapton an over-sized arm-rest to cradle old Slowhand's prized left arm with which he plucks out those legendary tunes.
There's no telling just how much the seventeen-time Grammy Award-winning guitarist paid for the privilege of having Ferrari create him this entirely custom supercar, but when you've got rock-star money, does it really matter? The supercar enthusiasts among us will undoubtedly answer "no." We're just glad he's putting his money to such good use... and wish we were in his place. That place, of course, being the driver's seat.