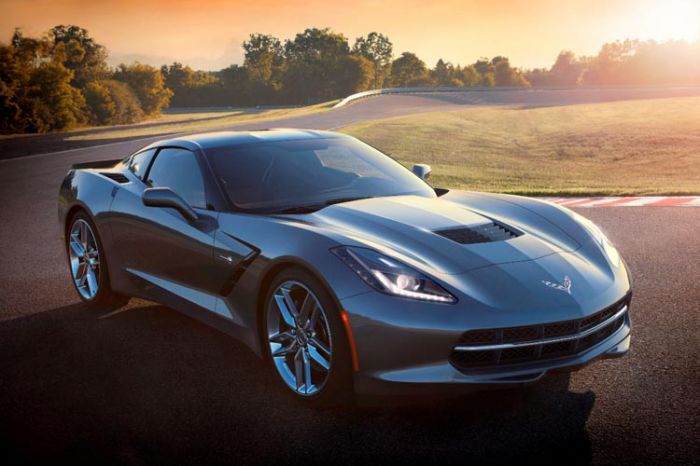 Photo Credit General Motors
According to
Pursuitist
, the 2014 Chevy Corvette Stingray was recently unveiled at a ceremony in Detroit. With GM Chief Engineer Tadge Juechter and design director Tom Peters on hand to do the honors, the
luxury car
stood proud as the first brand new version since 2005. With 450 horsepower and 450 pound-feet of torque, it's no surprise that this racing beauty - the seventh generation of the iconic Corvette - is making history.
The new Stingray's debut showed off a design that stays true to the company's heritage and promises to be the fastest and most fuel efficient car Corvette has ever produced, housing a LT1 6.2 liter Active Fuel Management small block V-8 engine.
"The Holy Grail for developing a performance car is delivering greater performance and more power with greater fuel economy and that's what we've achieved," said Tadge Juechter, Corvette chief designer.
The 2014 Stingray will also appear at the 18th Annual Amelia Island Concours d'Elegance on March 8, 2013 and will be joining a lineup of original Stringray models.