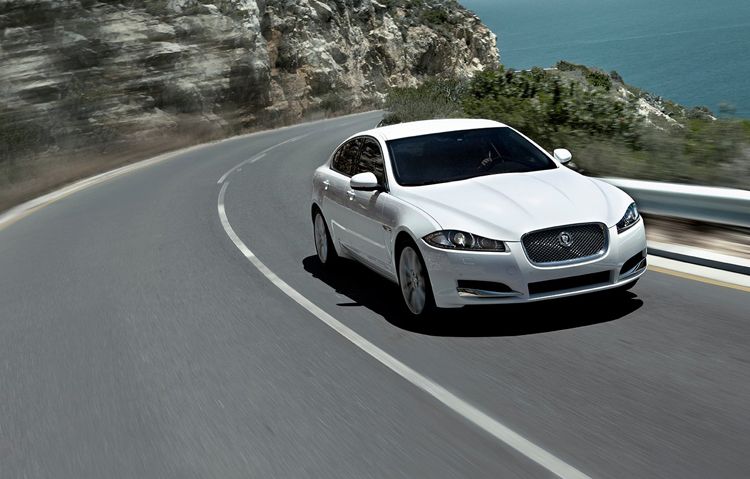 Photo Courtesy of Jaguar
The Jaguar XF was named Executive Car of the Year for a second consecutive year, and the Jaguar XJ was named the Luxury Car of the Year for the 2013 BusinessCar Awards. The awards are based on the votes of the publication's readers, which make these accolades so significant to automobile manufacturers.
Paul Barker, the editor of BusinessCar magazine, weighed in with his take on the Jaguar models, supporting the opinion of the the readers of the publication wholeheartedly.
"The Jaguar XF and XJ are two excellent products that combine the classy appeal necessary to succeed in these top-end sectors with the efficiency, quality and performance business car operators and drivers look for," said Mr. Barker.
"The corporate sector is the most demanding of customers, and despite strong competition, Jaguar's double success illustrates the excellent job it is doing."
The XF range broadened its appeal with the new Sportbrake in 2012. Its 2.2-liter diesel engine, with an eight-speed automatic transmission and patented stop/start technology, delivers unprecedented fuel-efficiency, according to the luxury automaker.
The XJ line-up also enhanced features for 2013 with a new 3.0-liter V6 supercharged petrol engine. It contains the same fuel and emissions-efficiency as the XF models. A new audio system and an optional suspension system are available with all the XJ variants.
"It's a great achievement for Jaguar to receive these awards, not [the] least because they reflect the honest opinions of corporate and fleet professionals and customers, people who put quality, lasting value and performance under exceptional scrutiny," said Jeremy Hicks, managing director of Jaguar Land Rover.
"We value the corporate market very highly and we have recently raised our profile with the launch of an on-line tax calculator and car comparison service, helping more customers discover just how strong a proposition our models are."