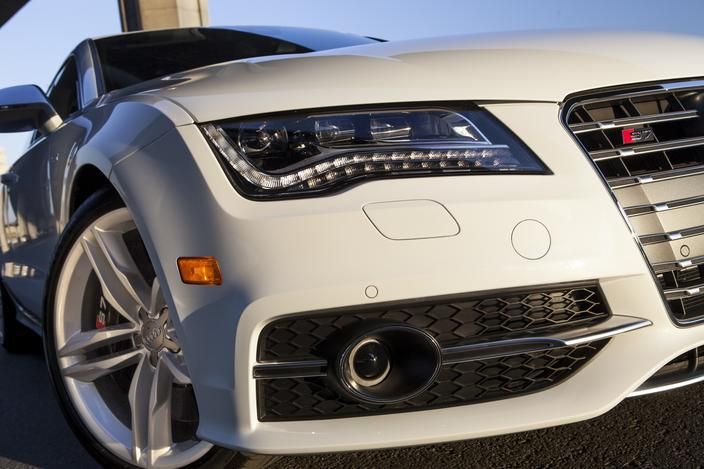 Photos Courtesy of Audi
Luxury auto brand Audi of America recently reported an unprecedented 25th consecutive month of record sales, with the U.S. division selling 10,056 cars in January. Driving into 2013 after a stellar 2012, the deluxe automaker is continuing to excel with its premium-category vehicles, such as the Audi A8, Audi A7, Audi A6, and Audi Q7. The models, which increased by 13 percent, accounted for about one-third of total Audi sales in January.
"January served as the perfect catalyst for 2013," said Mark Del Rosso, EVP and COO, Audi of America. "As we continue to increase the footprint of our brand, we will also continue to deliver more record-breaking numbers throughout this year."
The mix for the most luxurious Audi models since 2008 has grown substantially to 33 percent from 19 percent. Audi S models finished the month at 16.2 percent for the S4, 38.7 percent for the S5/RS 5, 11.9 percent for the S6, 20.7 percent for the S7, 23 percent for the S8, and 55.9 percent for the TT S/TT RS. The Audi A5 and Audi A8 recorded 20-percent increase in year-over-year sales figures.
Audi A5 sales were up 37 percent compared to January 2012, and sales of Audi A6 increased 11 percent. Sales of the Audi A8 increased 56 percent compared to last year.
Previously owned Audis in the U.S. market also set a new record for January sales, selling 2,843 pre-owned vehicles. The firm's high mark for the sale of pre-owned was established in 2009.