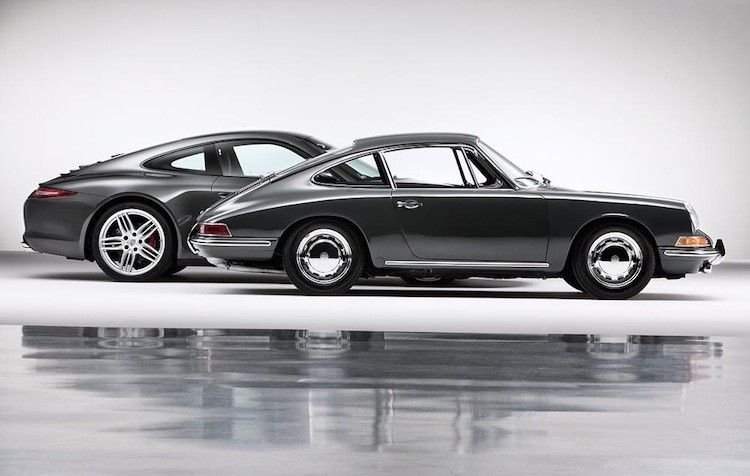 Photos Courtesy of Porsche
2013 marks the 50th anniversary of the world's most iconic sports car, the
Porsche
911, and the German automaker plans to celebrate in style. Since it first debuted as the Type 901 at the IAA International Automotive Show in September 1963, over 820,000 Porsche 911s have been built. The marque now offers a dozen different variations on the design, the classic lines of which have remained largely unchanged over the decades.
Porsche has a number of anniversary events in the works, starting a "Retro Classics" show at the Porsche Museum in Stuttgart from March 7-10. On exhibit will be an early-model 911 Turbo Coupe, a 911 Cabriolet study from 1981, a 1997 street version 911 GT1, and the pre-series Type 754 T7. The latter design by Professor Ferdinand Alexander Porsche was an important milestone on the way to the birth of the 911, which he described as "The only car you could drive on an African safari or at Le Mans, to the theater or through New York City traffic."
Then from June 4 – Sept. 29, the Porsche Museum will stage a "50 years of the Porsche 911" exhibition focusing on the history and development of the 911. In time for its opening the museum's own publishing house, Edition Porsche-Museum, will release an anniversary volume entitled "911x911." Meanwhile Porsche is sending a perfectly restored 1967 model 911 on a year-long world tour. The vintage beauty will travel to five continents and will be shown at various prestigious locations including Pebble Beach, Calif., Shanghai, Goodwood, U.K., Paris and Australia, presiding over various important international fairs, historical rallies and motor sport events.