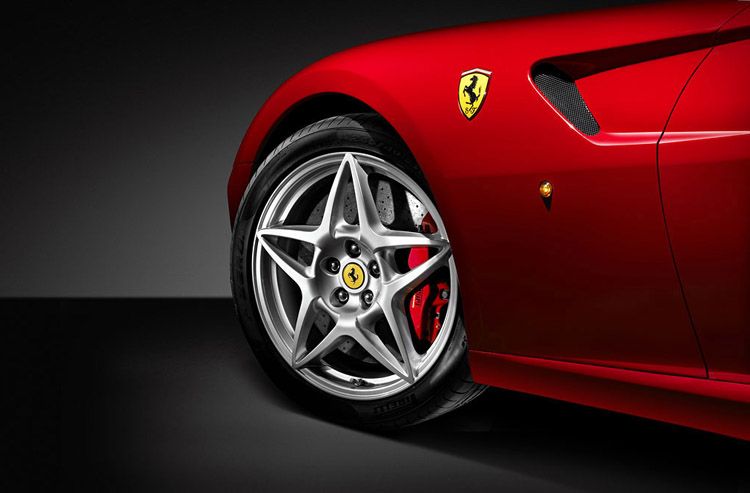 Sponsored by Pirelli Tires
world's top five tire manufacturers in regards to revenue. If you haven't already guessed, we're talking about Pirelli & C. S.p.A..

Pirelli & C. S.p.A. was founded in 1872 by engineer Giovanni Battista Pirelli in Milan and though he was only twenty-four at the time, the first rubber factory was up and running within a year. Though known for their tires now, they didn't start with cars, producing insulated telegraph cable in 1879, underwater telegraph cable in 1886, and the first bicycle tires in 1890. It wasn't until years later, in 1901, that Pirelli & C. S.p.A. produced its first car tire, which would launch them into the reliable brand they are today, providing high-quality tires on a global scale (with plants in Spain, Great Britain, and Argentina having been established first).

(Check out Pirelli Presents: Exhilarating Road Trips, which gives you a chance to win a trip to Las Vegas where you'll enjoy an exiting guided tour of the city from behind the wheel of three different high-performance supercars!)
With luxury cars comes the need for dependable high-performance tires; you can't just put anything on your Maserati and expect to get the most from it. There are plenty of tire brands out there that promise to give you the best, but looking at their history and track record (pun totally intended) can definitely help when figuring out which name to go with. It also certainly doesn't hurt if the company is present in over 160 countries and is sitting pretty as one of the
In the 1920s race car drivers took notice of Pirelli & C. S.p.A. and began using the brand on the track. Names like Nuvolari, Ascari, and Fangio helped put the brand on the map for racing victories, with the Superflex Stella Bianca racing tire released to the public in 1927. Over the years the brand has achieved over 80 wins in Grand Prix Races, including six World Driver Championships. They have also won 18 times with Alfa Romeo and Ferrari in the Mille Miglia race.
In 1974 they even invented a new type of tire, the "wide radial tire", which was requested from the Lancia rally racing team. They needed a product that was tough enough to handle the power of the Lancia Stratos because most tires at that time were standard radials (which were too narrow and didn't have enough grip) or cross-ply slick tires (which were very wide with a shorter sidewall). Pirelli & C. S.p.A.'s answer was to create a tire that was wide enough with a short sidewall, but also had a radial structure that gave the needed support. Porsche soon caught on and started using the new tires with their famous 911 Turbo. With such a record it's no surprise that Pirelli & C. S.p.A. is now the single tire supplier for Formula 1 for the 2011-2013 championship seasons, as well as for the World Superbike Championship until 2015.
In an effort to advance their technologies and efficiency, Pirelli & C. S.p.A. adopted "Total Productive Maintenance" (TPM), an initiative from Japan. With their factory in Turkey being the first to implement TPM, improvements in cleanliness, output, and the reduction of machine failure was vast. Since then, TPM has been put into place in all factories, leading to the Pirelli & C. S.p.A. Group achieving ISO 9001 standard certification of the system in 1993. In 2005 they were included in the Dow Jones Sustainability World Index and in the FTSE4 Good Sustainability Index in 2006.
Aside from their top-notch products, Pirelli & C. S.p.A. is an example of some great advertising. Always using fantastic images and designers, their ads are easily recognizable and memorable. The elongated P logo has been in place since the early 1900s, with artists like Marcello Dudovich, Plinio Codognato and Leonardo Cappiello behind it. They soon brought in such European designers like Max Huber, Bruno Munari, Armando Testa, and Pavel M. Engelmann. While their print ads were always great (many of which would look amazing as art pieces), Pirelli & C. S.p.A. also led the cinematographic tradition of advertising (which began in the 1920s and 30s) with films and documentaries.
In 1993 they hit it big with the help from actress Sharon Stone, who was riding the wave of success from her famous leg-crossing scene in Basic Instinct. Dressed to impress, Stone is shown getting into the backseat of a Mercedes with Pirelli & C. S.p.A. tires, crossing her legs once seated. The driver notices her movements and gets out to hop in the back with her (presumptive, much?), only to be abandoned when she saucily gets in the driver's seat to take control.

Their 1994 campaign featuring Olympic track legend Carl Lewis in red stilettos won them major recognition and accolades. The photo was taken by famed Annie Leibovitz and shows Lewis readying himself for the hundred meter's track in Santa Monica, California, but instead of wearing appropriate running shoes, he's wearing high heels. With their popular slogan "Power is nothing without control" placed above him, the image seamlessly points out the wrong and right equipment needed for speed.
With a history of incredibly success and power, Pirelli & C. S.p.A. isn't through yet. In 2001 the board of directors approved the Industrial Plan, which includes their intent to become the world leader in the premium segment by the time 2015 hits. Considering they're already in the top five of the world's tire manufacturers, we think they'll be able to make it happen.

[Photos Courtesy of Pirelli & C. S.p.A.]