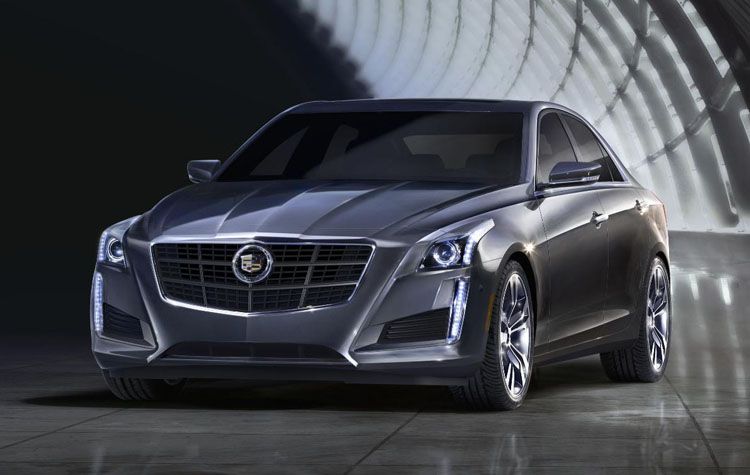 Photos Courtesy of General Motors
When push comes to shove, many upscale car buyers just wouldn't consider buying American. They can hardly be blamed, as the Lincolns and Cadillacs of a few years ago just weren't up to the same standards as those luxury automobiles coming from Germany or Japan. However,
Cadillac
is on a mission to change all that. Cadillac's existing CTS upped Detroit's game considerably, but the new model (introduced just weeks ago at the New York Auto Show) promises to take the fight to the imports even stronger than before.
Even edgier, classier and more technologically advanced than the model it replaces, the third-generation CTS sedan takes the styling of the dynamic Ciel concept to an even more exciting place than the smaller ATS and larger XTS already in the Cadillac lineup. The imposing new front-end design caps a longer, lower and leaner new CTS. Designed to be more agile than the outgoing model, the new CTS incorporates all the latest advancements one of the world's largest automakers —
General Motors
— has to offer. That includes the advanced magnetic suspension system used on the previous CTS-V performance model, as well as adaptive cruise control, emergency brake assist, collision alert, lane departure warning, blind-spot monitor...the whole nine yards, so to speak.
The interior has also been decked out with high-quality, soft-touch materials, various leather choices, as well as authentic wood, aluminum or carbon-fiber trim. GM's signature OnStar system features a panoramic sunroof, ambient lighting, a 12-inch LCD instrument display and an available 20-way power adjustable driver's seat.
Cadillac has also given the new CTS an array of enticing engine options, starting with an economical 2.0-liter turbo four, a 3.6-liter V6 and a new turbocharged V6 with 420 horsepower on tap. While the new CTS-V is still in the pipeline, buyers can already spec out the interim V sport model that takes the CTS into sportier territory. Power can be transmitted to the rear wheels or all four through either a six-speed or eight-speed automatic transmission, depending on which engine is chosen.
All this and more promise to make the CTS a real contender against the likes of Mercedes-Benz, BMW and Lexus, hopefully putting American luxury back on the map.