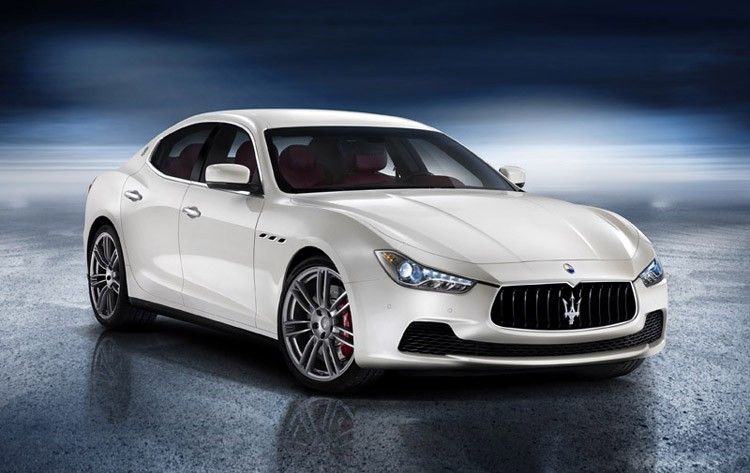 Photos Courtesy of Maserati
In the luxury automotive market, there are mainstream automakers and there are those at the fringe. Mercedes-Benz, Audi, BMW and Lexus fall very much in the former category. Ferrari, Spyker and Aston Martin stand resolutely in the latter. But then there are those in between: automakers that don't sell quite as many cars as the mainstream marques, but are determined to step out from the margins and into the big leagues. Maserati is one such marque.
With a lineup that has, for the past several years (if not decades) revolved essentially around two model lines,
Maserati
is in the midst of expanding its portfolio with a range of new models. That includes a new Quattroporte flagship sedan (to compete with the Mercedes-Benz S-Class and Audi A8, among others), the upcoming Levante crossover (to rival the Porsche Cayenne and Range Rover), a series of new sports cars (to ensure the brand doesn't forget where it came from), and this: the new Ghibli.
Set to be unveiled at the Shanghai Auto Show alongside a revised Porsche Panamera and BMW X4 crossover concept, the Ghibli is
Maserati
's assault on the likes of the Mercedes-Benz E-Class, BMW 5 Series, Audi A6 et al. It rides on a smaller version of the Quattroporter's platform, but promises to deliver a sportier ride.
Power will be delivered 3.0-liter turbocharged V6 engines — a gasoline unit in two states of tune and (for the first time in Maserati's history) a diesel model as well — mated to an eight-speed automatic transmission driving either just the rear wheels or (as many customers have been demanding of Mercedes' 4Matic system, BMW's xDrive and Audi's Quattro) Maserati's new Q4 all-wheel drive system.
Technical specifications aside, what promises to set the Ghibli — which revives an old name from the Trident marque's long history — apart from its German, Japanese and British rivals will be the uniquely Italian flavor which it promises to provide in spades. That means a sonorous exhaust note, sumptuous leather and an all-around Mediterranean look and feel that other automakers — be they Teutonic, Pacific or English — just can't deliver.