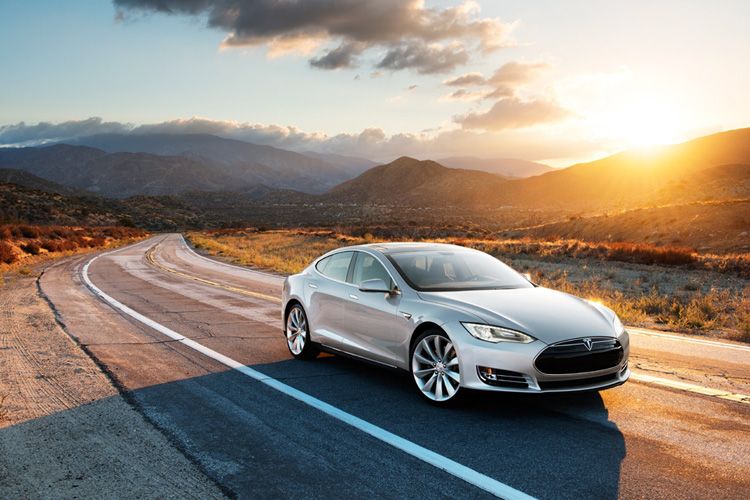 Photos Courtesy of Tesla
The
Tesla
Model S has earned the highest score in
Consumer Reports
' ratings: a 99 out of 100. The consumer digest reported that the all-electric, $89,650 luxury sports car performed as well, overall, as any other vehicle ever tested by
CR
. However, the car cannot be recommended by the publication, because it lacks sufficient reliability data.
"It accelerates, handles and brakes like a sports car, it has the ride and quietness of a luxury car and is far more energy efficient than the best hybrid cars," said Jake Fisher, director of Automotive Testing for
Consumer Reports
.
The Lexus LS 460L, which tested in 2007, was the last vehicle to receive a 99 out of 100 rating and the Model S is the first all-electric vehicle to receive this grading. While the Tesla Model S is capable of going 180 to 225 miles per charge — which is more than double other EVs — it still received a low rating for its limited range, long charging time, and styling that obstructs the view of the driver. A full charge of the vehicle costs about $9, making it comparable to operating a petroleum-powered car getting 84 miles per gallon at a cost of $1.20 per gallon.
The Model S cannot yet be "recommended" by
Consumer Reports
because the organization does not have sufficient reliability data, meaning that it must perform well in
CR
's battery of tests, have average or better reliability in
CR
's Annual Auto Survey and perform well in government and industry crash tests before it can be recommended.  
Complete test and rating information of the Tesla Model S will be available in the July issue of
Consumer Reports
, which is available at newsstands on May 30, 2013.