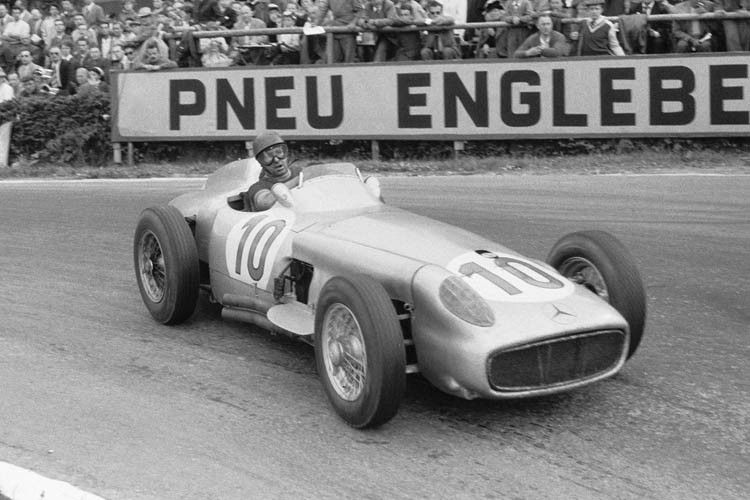 Images Courtesy of Mercedes-Benz
Before the outbreak of the Second World War,
Mercedes-Benz
had been a dominant force in Grand Prix. Winning nine victories out of the 12 races it entered, meet the W196, the car that could emerge as the most expensive F1 racer ever sold.
Encompassing the best of what German engineers had to offer, the W196 was an absolute tour-de-force after winning back-to-back world championships upon its debut in 1954 and 1955.
Mercedes originally built 14 W196s, and only ten of which remain in existence. Six are kept in the Mercedes-Benz Classic collection and three are in museums in Turin, Vienna, and Indianapolis. The tenth, the only car to have been in private hands, was owned by Argentinian driver Juan Manuel Fangio, who won the Grand Prix in both Germany and Switzerland at the wheel of the Silver Arrow type W196R with chassis number 006/54.
The car was then donated to the National Motor Museum in Beaulieu, England, in 1973, but was subsequently sold to another private collector. Now the car has sold again. This July, after undergoing extensive checks at the factory, the vehicle was sold to an undisclosed buyer by British auction house Bonhams at the
"Goodwood Festival of Speed Sale."
The historic vehicle fetched 17.5 Million GBP (about $31.6 million) — a record price for an auction car.
"This unique opportunity is sure to hold extraordinary appeal for all those with an interest in historical motorsport, as the vehicle was and remains the only original post-war Silver Arrows in private ownership,"
says Michael Bock
, Head of Mercedes-Benz Classic.