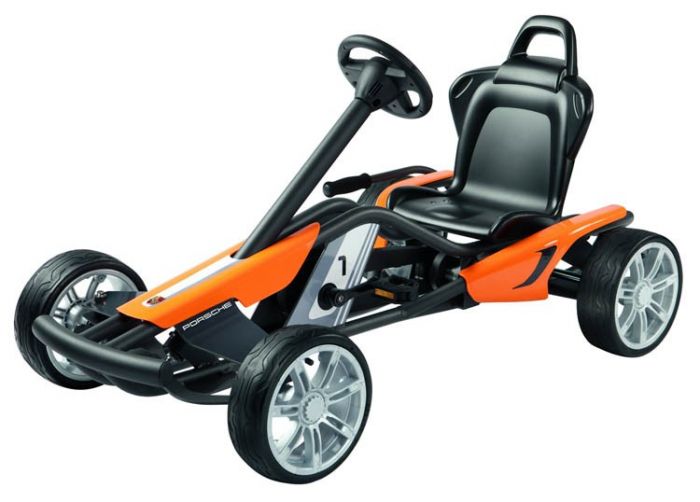 Image Courtesy of Porsche
Porsche may be known for its iconic sports cars like the perennial 911 and the new state-of-the-art 918 Spyder, but the German automaker has long since branched out enabling enthusiasts to take their families along for the drive as well. This is new territory for Porsche.

In an effort to reach out to the future generation of Porsche drivers (the ones with posters of the 911 Turbo and Carrera GT up on their wall) Porsche has introduced the Go-Kart Porsche Pedal Car.

The latest addition to the Porsche Driver's Selection, the children's racer is designed by the Porsche Design Studio in Austria. It's built around a tubular steel frame with plastic components and can accommodate a child between 5 and 8 years old, up to five feet tall and 110 pounds. 

Powered by pedals, the car has a steering wheel hooked up to the front with center-lock-style composite wheels with air-filled tires and a twin braking system.

At $900, it may be more expensive than your average kid's toy, but it's still a fair deal more affordable than the $50,000 you'd pay for an entry-level Boxster or Cayenne!
The go-kart is available for purchase exclusively through authorized Porsche Centers.