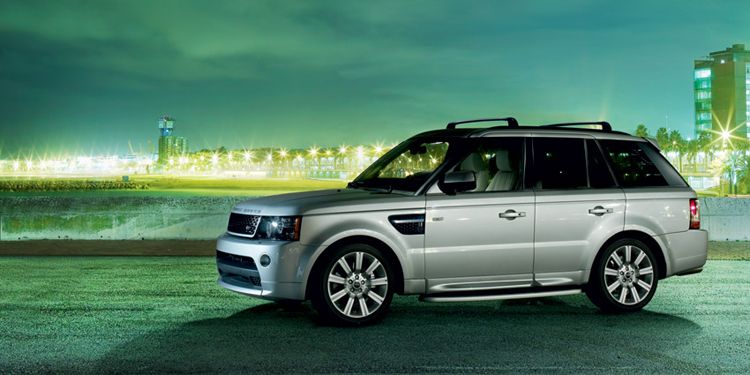 Photos Courtesy of Land Rover
According to the J.D. Power 2013 Automotive Performance, Execution and Layout (APEAL) Study, the Land Rover Range Rover has achieved the highest APEAL score in its segment and of any model in the industry in 2013. It is the first time a model outside the large premium car segment has done this. The Land Rover brand ranked fourth overall, which is an improvement of two placements from sixth in 2012. The Land Rover's Range Rover was the award recipient for Large Premium Crossover/SUV in both 2010 and 2011.
"It's a fantastic achievement for the fourth generation Range Rover to be ranked highest in the J.D. Power 2013 APEAL Study," says Kim McCullough, brand VP, Land Rover North America. "This underscores the investment being made to innovation and engineering across the Land Rover product portfolio and into making this vehicle the most refined, most capable Range Rover ever."
The lighter (featuring an aluminum unibody) and stronger 2013 Range Rover is credited for taking luxury to a new level, according to the automaker. Developed from the ground up and launched last October, the new SUV has received more than 20 awards and accolades to date worldwide. Since its release, the fourth generation Range Rover has sold around 6,000 models in the U.S. in 2013. This is a 28-percent gain in a year-over-year comparison.
The study was based on responses gathered between February and May 2013 from more than 83,000 purchasers and leases of new 2013 model-year cars and light trucks. Now in its 18th year, APEAL serves as the industry benchmark for new-vehicle demand, helping automakers design and develop more attractive vehicles for consumers. It was recently updated to better measure the draw of today's vehicles, especially the new technologies and features now available. Owners evaluate their vehicle across 77 attributes, which comprise an overall score on a 1,000-point scale.