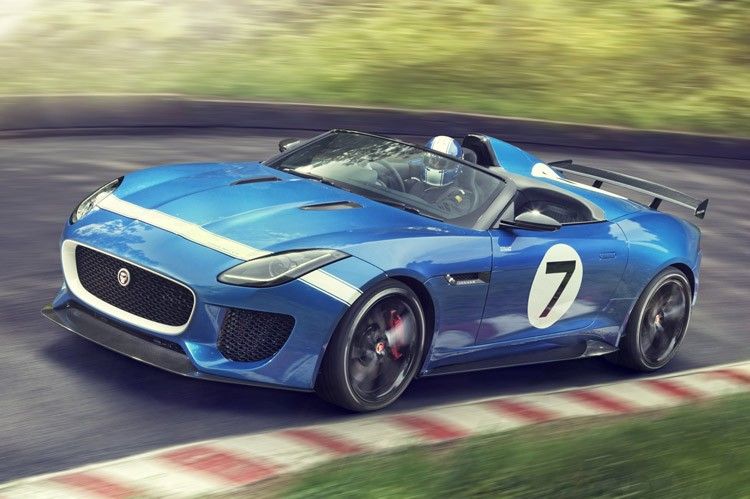 Photos Courtesy of Jaguar
There are all Types of Jaguars out there — we don't mean black or spotted, of course, and we don't just mean sedans and convertibles. There were the oft-maligned X-Type and S-Type saloons, the celebrated E-Type sports car, the all-conquering D-Type race car and the new F-Type roadster. But now Jaguar's brought the latter two together with the glorious Project 7 concept car you see here.
Unveiled just a couple of weeks ago at the
Goodwood Festival of Speed
, the Project 7 concept borrows its underpinnings from the
F-Type
and its inspiration from the D-Type. Its name pays tribute to the seven wins the marque has claimed at the 24 Hours of Le Mans, which makes Jaguar the fourth most accomplished constructor in the iconic endurance race's history (behind only Porsche, Audi and Ferrari). The legendary D-Type accounted for three of those, scored consecutively between 1955 and 1957.