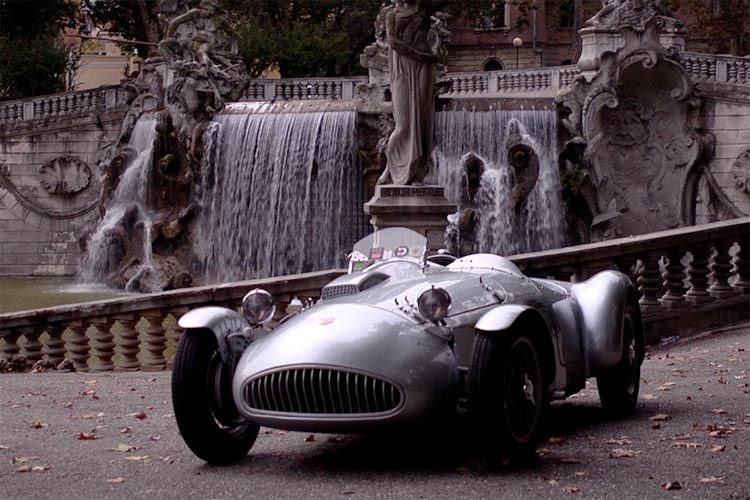 Photos Courtesy of Motostalgia
Motostalgia, known as one of the world's best auto auction companies in the world, is gearing up for their biggest and most valuable sale yet: The
Motostalgia Auction d'Elegance
. Preparing 75 of the finest and most sought after vehicles ever made, the event will take place on November 16 during the 2013
Formula 1
United States Grand Prix weekend in Austin. With special previews, media exhibitions, an exclusive gala and media presentations leading up to the actual sale, guests will have plenty of opportunities to check out the massive collection of rare and collectible cars on offer.
"There is nothing more exhilarating than the feeling one has sitting behind the wheel of a collector car that is truly one of a kind," said Antonio Brunet, President and Founder of Motostalgia. "We have traveled the globe finding only the best of the best for this auction and are excited to be able offer a collection of automobiles that are so exclusive, so luxurious, and so valuable that serious collectors and Grand Prix race enthusiasts will be awe struck."
The actual models available will be announced weekly leading up to the actual event, but Motostalgia assures that they will represent historic vehicles that are rarely seen at public auctions. The cars already announced have rich histories, with some even having a World Champion pedigree. Highlights so far include a rare 1930 Rolland-Pilain French Grand Racer was found in a barn in Argentina, a 1953 Cadillac Eldorado (one of only 225 known to have survived from the original 532 built) and a 1991 Callaway Speedster #008 Aerobody (one of 10 made).
"For those collectors who are expecting to see rare automobiles and for those who aspire to be part of this lifestyle, the Motostalgia Auction d'Elegance is an event that cannot be missed," said Antonio Brunet. "Producing it during the US Grand Prix Weekend in Austin, Texas this year is absolutely perfect timing."