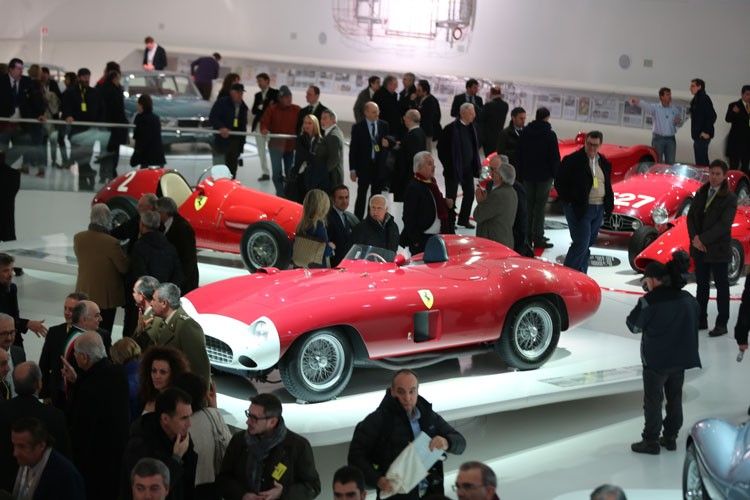 Photos Courtesy of Fondazione Casa di Enzo Ferrari - Mu
For the sportscar enthusiast, there is no place on earth like the area in northern Italy around the cities of Modena and Bologna. Between these two cities, you'll find the headquarters and factories of Ferrari, Maserati, Pagani and Lamborghini — four of the most venerable constructors of exotic sports cars in the world. But while many of these factories remain off-limits to visitors, housing state-of-the-art technologies and construction methods that each brand is keen to keep from the prying eyes of the others, there are plenty of museums worth visiting.
Next to the Lamborghini factory in Sant'Agata Bolognese sits the Museo Lamborghini, hosting the most impressive array of Raging Bulls ever assembled. Head up the Autostrada to Maranello and you can visit the Ferrari Museum, sitting near their factory that produces the famous Prancing Horse road cars and the most successful racing cars ever to compete in Formula One. And now the region has one more museum to welcome visitors.
It's called the Museo Enzo Ferrari, and it has just opened to the public. The museum was built in the Casa Natale Enzo Ferrari in Modena — the birthplace of Enzo Ferrari. Unlike the official company museum in nearby Maranello, which is devoted to the brand he founded, the MEF is dedicated solely to the man known as "Il Commendatore."
Opened on February 18 on what would have been Enzo's 116th birthday, the Museo Enzo Ferrari covers a century of automotive history, from his birth and upbringing in Modena to his start in motor racing. It moves through his stewardship of Alfa Romeo's racing program, the post-war founding of his own company, its evolution into a global powerhouse, and ultimately his passing in 1988. On display are some of Enzo's own personal cars and a multimedia display composed of 18 projectors.
"This tribute to my father, who loved Modena profoundly, gives me immense pleasure", says Enzo's son, Piero Ferrari. "It provides an opportunity for anyone who wants to find out more about the man, his story and the link between the city and the world of engines. This new structure is perfectly complementary to the Ferrari Museum at Maranello, the other fundamental location in the life of my father."
The museum was inaugurated by Ferrari's current chairman (and Enzo's successor), Luca Cordero di Montezemolo, and its vice chairman Piero Ferrari. The company has been entrusted to curate and operate the museum by the foundation that established it. Like the Ferrari Museum in Maranello, the Museo Enzo Ferrari will be open every day of the year, except for Christmas and New Year's Day.