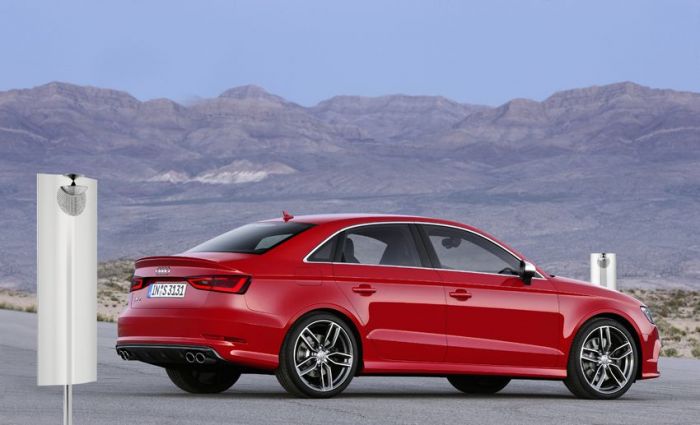 Photos Courtesy of Bang & Olufsen
Audi, in their continued attempts to provide the best in their class performance and options, will be equipping their all-new A3 sedans (available this summer) with a Bang & Olufsen sound system. With 14 active speakers pumping through 705 watts of power, the crystal-clear quality that Bang & Olufsen is known for should shine through at any volume, whether you're listening to Mozart or Metallica.
One of the technologies included with the already statistically-impressive sound system is GALA plus. What this does is help minimize vehicle and road noise via an embedded microphone in the auto's ceiling, which allows the system to respond immediately to changes in driving conditions through automated volume and timbre control.
To offer the best sound quality possible, B&O engineers have worked extensively to take every nook, cranny and material into consideration, tuning the system to deliver audio that becomes "the landmark by which all car audio in the compact class is judged." These two brands have been working together since the early stages of the A3's development cycle and the effort involved pays off not only through sound quality, but also through the contours, textures and trims afforded to the speakers — which are beautifully integrated into the sleek design of the vehicle's interior.
Further enhancing sound clarity, each of the 14 loudspeakers in the Audi come equipped with their own amplifier channels, which — as any audiophile will tell you — is the best possible method for an audio system to deliver a truly accurate reproduction of instrumentation and vocals. Additionally, an accompanying MMI Navigation Plus panel will allow control over the 5.1 surround sound when listening to all kinds of content through numerous media, broadcast and streaming channels.