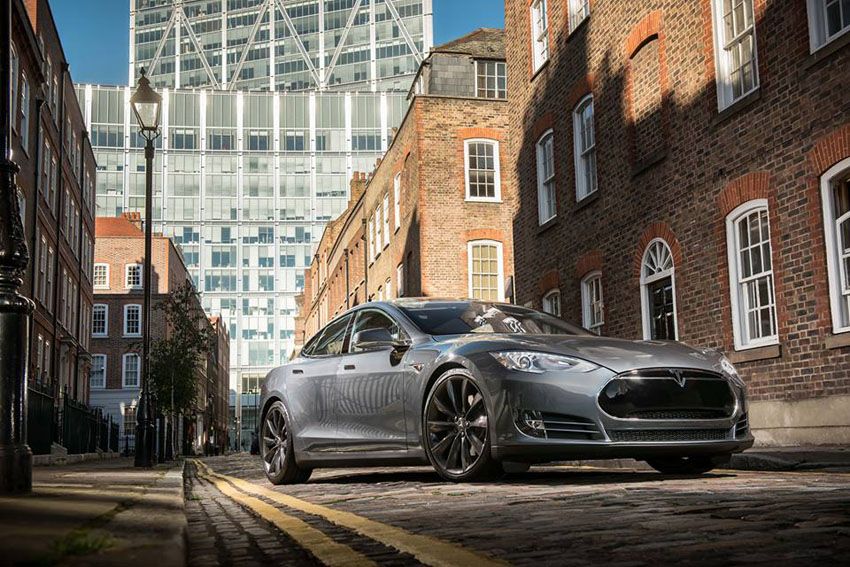 Photos Courtesy of Tesla
In a bold move last week, Tesla's billionaire CEO and co-founder Elon Musk announced that the company removed the patents decorating the lobby of their Palo Alta headquarters. According to his blog post, the decision was made "in the spirit of the open source movement, for the advancement of electric vehicle technology." He also added that the company won't pursue lawsuits against anyone who wants to use their tech "in good faith."
At the beginning, Musk and his team used patents to protect their tech to keep bigger auto companies from using their power to overwhelm the smaller Tesla. He writes in the blog post that he found that the larger marquees didn't really bother trying to compete in the realm of electric cars, giving consumers almost zero options. "At best, the large automakers are producing electric cars with limited range in limited volume. Some produce no zero emission cars at all."
Musk writes that he recognizes Tesla alone won't be able to build electric cars fast enough to address the carbon crisis, and therefore has adopted the open source policy to help on a broader scale. "If we clear a path to the creation of compelling electric vehicles, but then lay intellectual property landmines behind us to inhibit others, we are acting in a manner contrary to that goal."
"Technology leadership is not defined by patents, which history has repeatedly shown to be small protection indeed against a determined competitor, but rather by the ability of a company to attract and motivate the world's most talented engineers," explains Musk. "We believe that applying the open source philosophy to our patents will strengthen rather than diminish Tesla's position in this regard."
Though it's still unclear as to what Musk means by "good faith," because we have a hard time believing Tesla would be alright with another brand outright copying their models, it's an exciting and positive change within the auto industry. It's also been suggested that by making this move, Musk is essentially corralling auto brands into using (and supporting) Tesla's tech, in turn making it even easier for the electric giant to get even bigger. After all, the more people who use Tesla's blueprints, the more Musk will own the industry. Regardless as to Musk's reasons, there's really nothing more awesome for a company to be so good that it basically hand delivers its technology to the world in hopes it gets some sort of rivaling challenge in return.