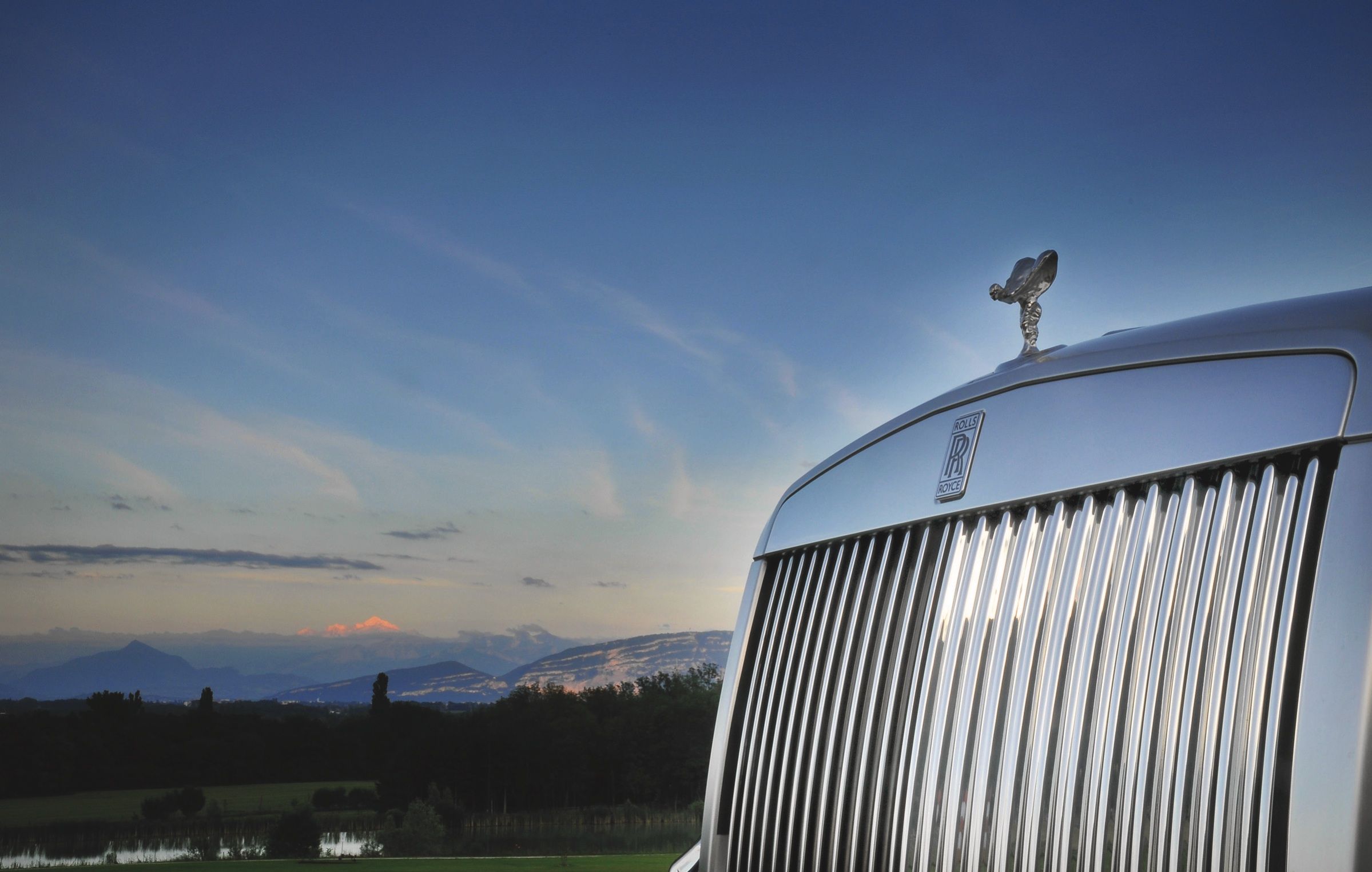 Photos Courtesy of Rolls-Royce
In the last few years, Rolls-Royce has had great success in appealing to a larger North American consumer base— specifically female and younger customers—through the introduction of new models such as the first Ghost model in 2009 and Wraith in 2013. Unsurprisingly the United States as a whole remains one of the most significant individual markets for Rolls-Royce, with a handful of areas experiencing remarkable record-breaking growth in the last year alone. But do you know what goes into the craftsmanship of each luxury car?
Over 4,340 miles away in Goodwood, England, it takes 40 pairs of hands and over 600 hours to craft a single Rolls-Royce—it actually takes at least two months to build each Phantom! Using leading technologies and the latest equipment, highly skilled craftsmen and women produce cars of peerless quality and precision. There is absolutely no substitute for human involvement.
As far as Rolls-Royce is concerned, only the trained human eye and the sensitivity of fingertips can ensure the highest quality materials and finest wood veneers are used in the Phantom autos. Hand-crafting allows much greater scope to satisfy individual customer demands, creating unique cars. 74 people work on 22 stations along the assembly line, either as teams or individuals, carrying out more than 2,000 separate operations by hand. The body has acoustic material, air ducts, heating and ventilation, wiring, and electrical controls added before the carpet is fitted on top. To complete the drive train, the engine is connected to the transmission and then to the vehicle's axles, suspension system, and drive shaft. The completed drive train then goes to the marriage station, where it is fitted to the body in one single, safe procedure. Finally, the stainless steel exhaust system is attached next.
A group or individual is responsible for every function to ensure that any problems spotted later can be traced back via the computer tracking system and resolved. After the wood and leather interior trim is complete, the car is prepared for the very first start-up of the engine.
Each vehicle goes through a vigorous testing process before being delivered to the client. First up is a special shaker-rig, which is used to ensure there are no rattles or squeaks. It's followed by a water or monsoon test, which subjects the car to a 30-minute deluge to ensure there are no leaks. A rolling road test proves all vehicle functions, during which the car is driven up to a maximum speed of 120kph (around 74mph). Each car then undergoes a 10-mile road test where the Royce's driving performance is assessed through various road conditions. Finally, each model goes through one last inspection process and then is carefully prepared for the journey to its owner—either by land, sea or air.
Rolls-Royce sources the very best materials from around the world for the luxury motor cars produced at Goodwood. Experienced and skilled craftspeople are often involved in sourcing and selecting the materials with which they work. Wood veneers used for the interior trim include figured mahogany from West Africa, tulipwood, walnut burr and bird's eye maple from North America, oak burr from Europe, and elm cluster from France—all sourced from sustainable forests.
At the surface finish center, a water-based primer, one color basecoat and two clear coats are applied partly by robots—the only ones present at Goodwood—and partly by hand. Robots are used to maximize paint application and reduce overspray. After each coat the body is oven-cured and inspected before being sanded for the next coat of paint. A separate paint facility for other parts ensures consistent color matching. Each body undergoes around five hours of polishing to ensure a perfect gloss finish. The coach lines, which take three hours to complete, are painted by highly skilled and patient experts. Clients can choose from a selection of 18 standard colors, although the full scale of the palette runs to 45,000.
Both before, during and after your purchase, Rolls-Royce strives to give you exactly what you need. You can either commission your luxury car through a global dealer or direct through Goodwood, and thanks to their Bespoke program, you can personalize your car in whatever way you wish. A dedicated team will guide you along the process, on everything from the smallest details to the biggest statements. Clients are also offered the chance to personally see the assembly process and even meet the skilled craftspeople responsible.
It's obvious that from the time you decide to buy a vehicle to the moment your new motorized baby is delivered (either to your door or to the Goodwood headquarters for direct pick-up), Rolls-Royce tries pretty hard to make sure your purchase experience is unforgettable.